Robert Kirkbride
Associate Professor of Product Design, Constructed Environments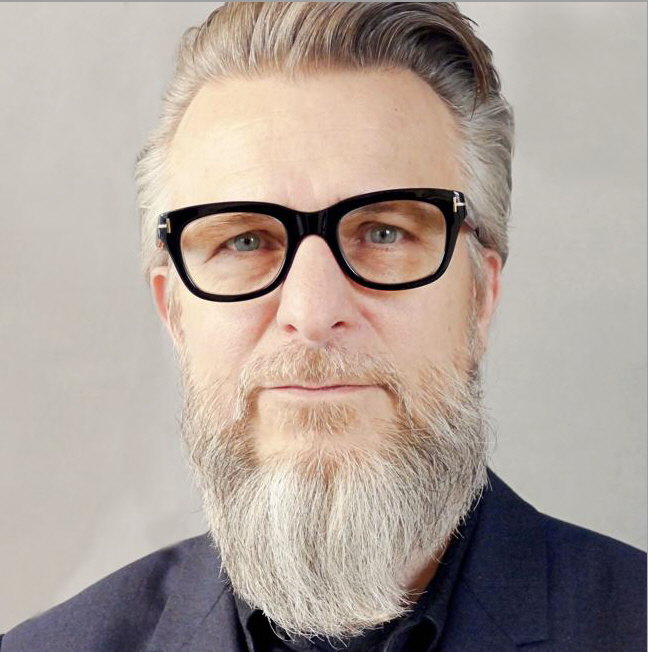 Download vCard
---
---
Robert Kirkbride is the director of studio'patafisico and Associate Dean of Parsons School of Constructed Environments. A scholar-practitioner, Kirkbride investigates relationships between design and learning, and the influences of artifacts, ornament, furniture, interiors, installations, buildings, cities and landscapes on memory and identity. Kirkbride has been a Visiting Scholar at the Canadian Centre for Architecture and Architect-in-residence at the Bogliasco Foundation in Genoa, Italy. His multimedia book, Architecture and Memory: the Renaissance Studioli of Federico da Montefeltro (Columbia University Press), received the Gutenberg-e Prize, and his design and research projects have been exhibited and published in Vogue, The New York Times, The Oxford Handbook of Rhetorical Studies, Chora 4, Mark Magazine, C3, Alphabet City's FUEL, WATER, and AIR, and others. Recently, he established the Giuseppe Zambonini Archive at the Kellen Design Archives, The New School, and is currently designing the Morbid Anatomy Museum (Brooklyn, NY) in collaboration with Anthony Cohn. He also guest-edited the special issue Geometries of Rhetoric for the Nexus Network Journal (Birkhäuser) and prepared a chapter on architecture and rhetoric in the renaissance for Oxford University Press. He has been an editorial board member of the Nexus Network Journal, visiting critic at the University of Edinburgh, guest professor at the University of Montréal, and conducted design charrettes at the Cooper-Hewitt National Design Museum. Kirkbride received his Ph.D. in the History and Theory of Architecture from McGill University, and a Master of Architecture and BA in Design of the Environment from the University of Pennsylvania.
---
Recent Publications:
Books:
Architecture and Memory: The Renaissance Studioli of Federico da Montefeltro, XML Title List: American Council of Learned Societies (ACLS) Humanities E-Book, 2013 (launched in XML on ACLS site; reformatted from original multimedia open source and print versions published by Columbia University Press, 2008).
Edited Volumes:
Geometries of Rhetoric, Guest Editor, Nexus Network Journal, Vol. 12 No. 3 (Basel: Birkhäuser Verlag, Winter 2010) pp. 363-535. Online access: http://www.nexusjournal.com/volume-12/number-3--november-2010.html (Peer-reviewed journal)
Select recent articles + at press:
"Rhetoric and Architecture," commissioned chapter for The Oxford Handbook of Rhetorical Studies, eds. M. MacDonald, A. McMurry (Oxford University Press, 2014).
"The Reading Chamber," Architecture's Appeal, eds. M. Neveu, Negin Djavaherian (London: Routledge, 2014). AT PRESS (Peer-reviewed: editorial board)
"Biography and Project Summary for Giuseppe Zambonini (1942-90)," co-written with Claudia Zambonini, Kenneth Henwood. Emerging Voices: 30 Year Retrospective, The Architecture League/Pentagram (Princeton, NJ: Princeton Architectural Press, 2014). AT PRESS
"Veils and Velocities," Cuaderno 48: Centro de Estudios en Diseño y Comunicación, eds. Marisa Cuervo, Marcia Veneziani and Steven Faerm (Buenos Aires: University of Palermo UP, June 2013) pp. 177-90. ISSN 1668-5229. (Peer-reviewed: editorial board)
Research Interests:
architecture,furniture,product design,memory + identity,sustainable design
---