Eric Strauss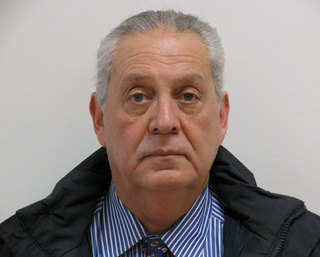 Download vCard
---
---
My parents were German immigrants, I am first generation American. Our family resided in Queens, New York. From an early age, I remember attending Mrs. Dalowski's art school which was also a studio in her apartment. I can still remember my work being displayed as well as winning a prize in the local library.

In 1975 I graduated as a psychology and art major from Binghamton University in upstate, New York. One of my major influences was Linda Sokolowski and Charles Eldred, Professors at the university. After a long period of travel abroad, I returned to New York enrolling at The art Students League, studying with Leo Manso. At the same time I enrolled in the school of architecture at City College, CUNY. Although I did not complete studies in architecture, I did achieve two degrees in interior design. I earned an Associates degree at The Fashion Institute of Technology, New York and an Masters in Design at The University of Massachusetts, Amherst.

My studies culminated In 1987 when I completed a Masters in Fine Arts in painting and drawing from Brooklyn College, CUNY. I studied with Lennart Anderson, Lois Dodd, Robert Henry, Lee Bontecou among others.

Besides having one man and group shows over the years, I have attended numerous artist residences over the years.

I am currently teaching drawing at Parsons School of Design and have been affiliated with the school since 1983. I have also taught at The New York School of Interior Design, New York Institute of Technology and Brookdale Community College.

Since 2009, I have been the Principal of The High School of Art and Design in Manhattan.

---
Recent Publications:
My art work is representational in nature. the themes over the years have incorporated architectural images as well as those generated from plain air painting. For example, one group of paintings explored old interiors, spaces which bring us back to another time and place. I am particularly intrigued by mountains and rural environments which are reflected in many of my paintings and drawings.

My paintings as of late are about outside spaces. I enjoy the plein aire painting process, carrying around my french easel and setting up even on the coldest of days. Some of the sites I have visited include rural settings, mainly the Catskills as well as urban scenes. The ghostly remains of Coney Island as well as some of the old sites in Brooklyn are particularly alluring.

Capturing nature has always been a central focus of my art. I am interested in the organic forms we see in nature as well as he ever changing light. These forms are represented by mountains as well as the every moving shapes at the seashore.

I am also attracted to the geometric quality of building and boardwalks among other man made structures. My training in architecture and design has made me sensitive to compositions created by the random placement of structures. My paintings often stir up memories and perhaps an emphatic response on the part of the viewer.

I lay the paint heavily on the canvas building a textured surface. The colors I choose ass a sense of history and time that comes through in my imagery.
Research Interests:
ERIC STRAUSS
b. 1953, New York, New York
Lives and works in Brooklyn, New York
EDUCATION
2006

College of St. Rose, MS

1998

Institute for Contemporary Psychotherapy, Certificate

1987

Brooklyn College, CUNY, MFA

1986

University of Massachusetts, Amherst, MS

1983

The Fashion Institute of Technology

1982

State University of New York, Stony Brook, MS

1975

Harpur College, SUNY Binghamton/McGill University, BA
SOLO EXHIBITIONS
1990

Retrospective-solo, Tompkins Square Gallery Solo Exhibit, NYC

1988

Retrospective, Paier College of Art Solo Exhibit, Hamden, CT

1987

Retrospective, New York University-Solo Exhibit, Downtown Gallery

1984

Solo Show, Wheeler Gallery-Solo Exhibit, University of Massachusetts, Amherst

1984

Solo show, Springfield Central Gallery-Solo Exhibit , Springfield, MA

1982

University Gallery, SUNY Stony Brook, University Gallery-Solo Exhibit, Stony Brook, NY

1981

University Gallery, SUNY Stony Brook, University Gallery Solo Exhibit, Stony Brook, NY
GROUP EXHIBITIONS
2002

paintings, Elana Zang Gallery, Woodstock, NY
RESIDENCIES
2007

Brydcliffe Artist Colony, Woodstock, NY

2004

Cooper Union College-Art Educator in Residence

2004

Byrdcliffe Artist Colony, Woodstock, NY

2003

Brydcliffe Artist Colony, Woodstock, NY

2001

Skidmore College Art Educator in Residence

2000

Brydcliffe Artist Colony, Woodstock, NY

1998

Cummington Community of the Arts, Cummington, MA

1997

Cummington Community of the Arts, Cummington, MA

1988

Cummington Community of the Arts, Cummington, MA

1987

The Ragdale Foundation, Lake Forest, IL
---