the new school announces jermaine hill as new dean of school of drama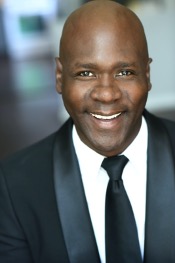 Jermaine Hill

New York, March 21, 2023—The New School announced today that Jermaine Hill has been appointed Dean of the School of Drama at the College of Performing Arts. Currently, Jermaine serves as Interim Dean of Theater at the Boston Conservatory at Berklee. He will join the College of Performing Arts on June 26, 2023.

As Dean of the School of Drama, Jermaine Hill will provide academic, artistic, and administrative leadership to the School of Drama's students, faculty, and staff, including the Bachelor of Fine Arts in Dramatic Arts and the new Master of Fine Arts in Contemporary Theatre and Performance. Jermaine Hill will also provide critical leadership to the College of Performing Arts as a member of the college Deans Council and Associate Dean of the college, representing Mannes, Jazz, and Drama.


"The global search for this position attracted an extraordinary number of exemplary candidates and Jermaine Hill emerged as the leading candidate, someone we are very excited about," said Richard Kessler, Executive Dean of the College of Performing Arts. "Jermaine is an inspired leader with an impressive background as an educator, artist, and changemaker – qualities central to the college's educational mission and approach to training multihyphenate artists. Jermaine's experience will add greatly to the college's vision and mission rooted in experiment, quality, and social consciousness."

Jermaine Hill's resume is highlighted by an extensive background as an artist-educator-administrator. Before serving as Interim Dean of Theater at the Boston Conservatory at Berklee, Jermaine was Assistant Professor and Program Coordinator of the musical theater program at Columbia College Chicago, where he instituted a national search for new musicals written by historically marginalized writers and composers. In February 2023, American Theatre Magazine featured Jermaine in an article, "6 Theatre Workers You Should Know."

"I am honored and thrilled to join the School of Drama at The New School's College of Performing Arts at this important and exciting time and to bring my experience as a multidisciplinary artist, educator, and administrator to this role," said Jermaine Hill. "What is now the School of Drama has been shaping, influencing, and innovating the study and performance of dramatic arts for more than 80 years. With the renowned Mannes School of Music and the celebrated School of Jazz and Contemporary Music, students and faculty at the college are uniquely positioned to be at the vanguard of new and exciting modes of artistic investigation and expression. I am passionate about curating spaces that celebrate a variety of pedagogical modes and intellectual perspectives, strive toward deeper community, civic, and social engagement, and equally prioritize holistic well-being with scholarly and artistic inquiry and excellence. I cannot wait to work with the faculty, staff, and students across The New School to realize our shared goals and ideals."


A highly acclaimed and award-winning music director, Jermaine Hill music directed and wrote original arrangements for Academy Award-winner Tarell Alvin McCraney's Choir Boy, which made its 2022 Steppenwolf Theatre Company debut. He also music directed and served as conductor/pianist for The Color Purple during the 2022 season at the Muny. Other recent credits include Duke Ellington's Sophisticated Ladies (Porchlight Music Theatre); Spunk (Roundabout Theatre's Refocus Project); Goodman Theatre's The Music Man (directed by Mary Zimmerman and choreographed by Denis Jones); The Color Purple (Drury Lane Oakbrook); We Are Out There, Nell Gwynn, and Madagascar (Chicago Shakespeare Theater); and Too Heavy for Your Pocket (TimeLine Theatre).

As a singer, Jermaine has performed with such diverse groups as the Chicago Symphony Chorus, the Britten-Pears Young Artists Programme/Aldeburgh Festival, and the Cayuga Vocal Ensemble. Acting credits include a guest spot on NBC's Chicago Med, commercials with Onion Labs and BlueCross/BlueShield, and the role of Sam in Breathe with Me (Erasing the Distance). In addition, he is an ensemble member of Griffin Theatre and is on the artistic council of the Sarah Siddons Society.

Jermaine received a Bachelor of Music in Vocal Performance from Ithaca College and a Master's of Music with academic honors in Vocal Performance from the New England Conservatory of Music, where he studied with the late Helen Hodam and John Moriarty.
The School of Drama is the creative home to a dynamic group of actors, directors, writers, creative technologists, and multi-disciplinary theater artists. With a focus on authenticity of expression, the school's curriculum confronts today's most pressing societal issues through the making of theater, film, and emerging media. The School of Drama's faculty is made up of award-winning actors, playwrights, and directors who bring a currency of professional experience, artistic training, and project-based learning into the classroom. The multidisciplinary MFA and BFA degree programs bring together rigor, creativity, and collaborative learning to create work marked by professionalism, imagination, and civic awareness. The school takes inspiration from the greats who walked its halls in the past, including Marlon Brando, Harry Belafonte, and Vinette Carrol, as well as more recent graduates, like Adrienne C. Moore, Jordan E. Cooper, and Jason Kim.
The College of Performing Arts at The New School - Mannes, Jazz, Drama (MJD) was formed in 2015 and draws together the Mannes School of Music, the School of Jazz and Contemporary Music, and the School of Drama. With each school contributing its unique culture of creative excellence, the College of Performing Arts is a hub for cross-disciplinary collaboration, bold experimentation, innovative education, and world-class performances.
The 1000 students at MJD are actors, performers, writers, improvisers, creative technologists, entrepreneurs, composers, arts managers, and multidisciplinary artists who believe in the transformative power of the arts for all people. Students and faculty at MJD collaborate with colleagues across The New School in a wide array of disciplines, from the visual arts and fashion design, to the social sciences, public policy, advocacy, and more.
The curriculum at MJD is dynamic, inclusive, and responsive to the changing arts and culture landscape. New degrees and coursework, like the new graduate degrees for Performer-Composers and Artist Entrepreneurs are designed to challenge highly skilled artists to experiment, innovate, and engage with the past, present, and future of their artforms. New York City's Greenwich Village provides the backdrop for the College of Performing Arts, which is housed at Arnhold Hall on West 13th Street and the historic Westbeth Artists Community on Bank Street.
Founded in 1919, The New School was established to advance academic freedom, tolerance, and experimentation. A century later, The New School remains at the forefront of innovation in higher education, inspiring approximately 10,000 undergraduate and graduate students to challenge the status quo in design and the social sciences, liberal arts, management, the arts, and media. The university welcomes thousands of adult learners annually for continuing education courses and public programs that encourage open discourse and social engagement. Through our online learning portals, research institutes, and international partnerships, The New School maintains a global presence.