mannes school of music appoints john novacek to faculty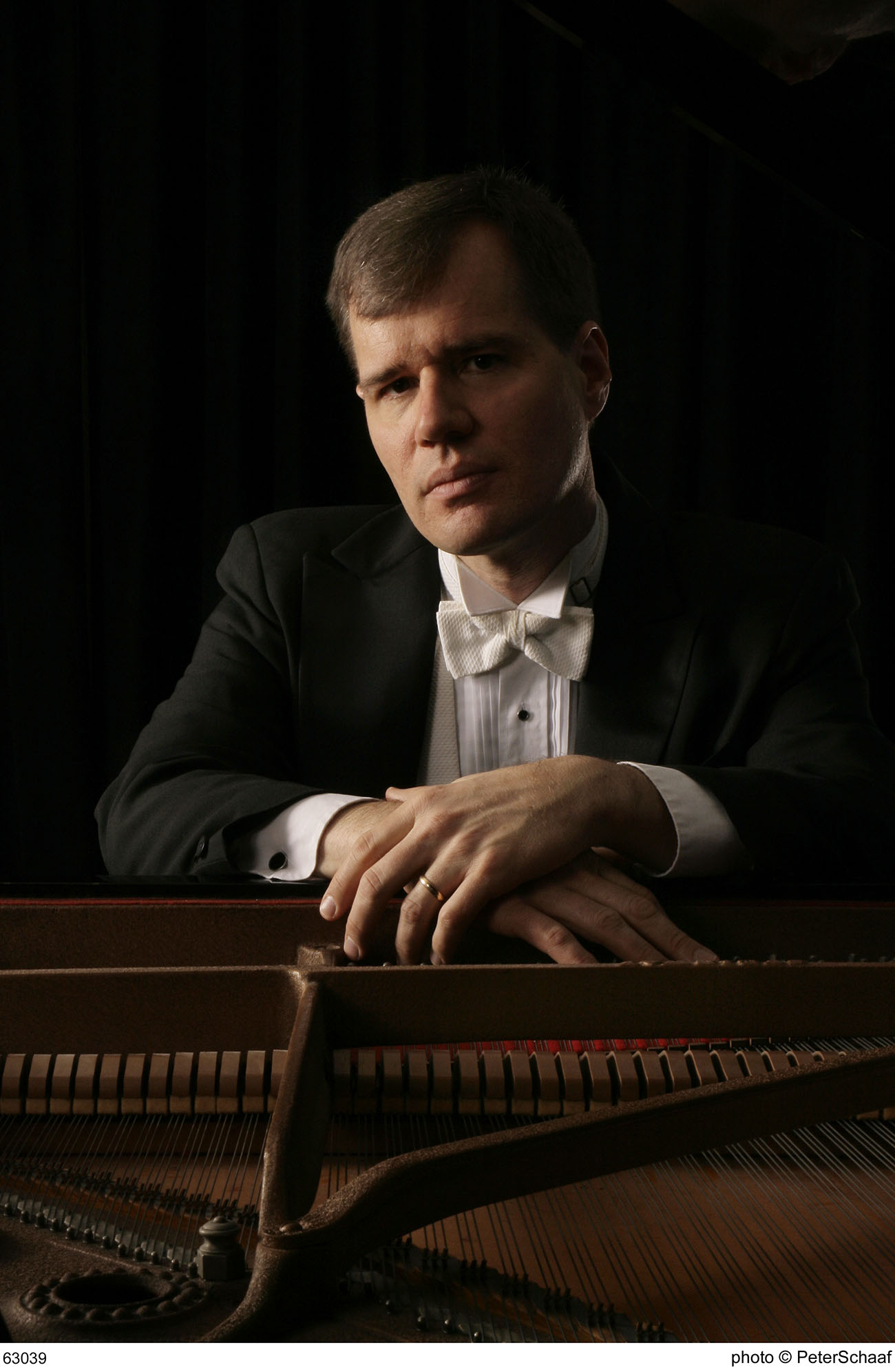 John Novacek
August 10, 2022, New York - The Mannes School of Music at The New School's College of Performing Arts (CoPA) is pleased to announce the appointment of John Novacek to the Mannes Piano and Collaborative Piano faculty.
"It gives me great pleasure to welcome back to Mannes, our distinguished alumnus John Novacek. John has had quite an extraordinary career since graduating from Mannes and all it takes is one look at what he has accomplished to know the contribution he will make to our students and community as a teacher of piano, collaborative piano, and chamber music," said Richard Kessler, Executive Dean of the College of Performing Arts and Dean of Mannes.
"I can not adequately express how thrilled and honored I am to be joining the faculty of the Mannes School of Music in the disciplines of piano, chamber music, and collaborative piano. My time as a master's student at Mannes under the tutelage of Peter Serkin is a crucial and cherished component of my own musical makeup, and now as then I so appreciate the school's hallmarks of artistic integrity, openness, and a dynamic vision for the art's future. I am hugely grateful for this opportunity to share the fruits of my own professional and personal experience with the new generation of Mannes students," said Novacek.
Versatile Grammy-nominated pianist John Novacek regularly tours the Americas, Europe, Asia and Australia as soloist and chamber musician/collaborator. The past several seasons included solo concerto performances with the Mexico City Philharmonic, Austin Symphony Orchestra, Springfield (MA) Symphony Orchestra, Traverse (MI) Symphony Orchestra, Dayton Philharmonic, Duluth Superior Symphony Orchestra, National Academy Orchestra of Canada, Symphony Nova Scotia, and the orchestras of Festival Mozaic, CCSMF, and Mendocino Music Festival. Regular performance venues include Carnegie Hall, Lincoln Center's David Geffen and Alice Tully Halls, Kennedy Center, Chicago's Symphony Center, Hollywood Bowl, Paris's Théâtre des Champs-Élysées, London's Wigmore Hall and Barbican, and Tokyo's Suntory, Opera City, and Bunkamura Halls.
Novacek is a frequent festival invitee, having participated in Mostly Mozart, Aspen, Great Lakes, SummerFest La Jolla, Cape Cod, Caramoor, Music in the Vineyards (Napa), Colorado College, Festival Mozaic (San Luis Obispo), Ravinia, Seattle Chamber Music, Wolf Trap, Mimir (Fort Worth and Melbourne, AU); Scotia, Toronto Summer Music, Ottawa Chamberfest, SweetWater and Festival of the Sound (Canada); BBC Proms (England); Braunschweig (Germany); Lucerne, Menuhin Gstaad, and Verbier (Switzerland); Sorrento (Italy); Serenates d'Estiu (Mallorca, Spain); and Stavanger (Norway). A familiar media presence, Novacek is regularly showcased on NPR's Performance Today, St. Paul Sunday and (as composer/performer) A Prairie Home Companion, and has recently been prominently featured in discussion and demonstration on the highly-successful PBS/Great Performances series Now Hear This, hosted by Scott Yoo.
A highly sought-after collaborator and chamber musician, Novacek has performed with Leila Josefowicz, Yo-Yo Ma, Joshua Bell, Cho-Liang Lin, Lynn Harrell, Emmanuel Pahud, Jeremy Denk, Renaud Capuçon, Truls Mørk, Matt Haimovitz, and Elmar Oliveira, as well as with members of the Emerson, Ying, Pacifica, St. Lawrence, Guarneri, Miró and Tokyo String Quartets, and Beaux Arts Trio; also with the St. Paul Chamber Orchestra and Chicago Symphony Orchestra in an orchestral obbligato role. Novacek is a member of the multifaceted piano trio Intersection, with violinist Laura Frautschi and cellist Kristina Reiko Cooper.
As a tireless advocate for contemporary music, Novacek has worked closely with John Adams, Jennifer Higdon, John Harbison, George Rochberg, Gabriela Lena Frank, Kenji Bunch, Roberto Sierra and John Zorn, and participated in numerous world-premieres. Novacek himself is an active and well-regarded composer whose works have been taken up by many prominent soloists and ensembles; commissioning entities include the Pacific Symphony, Chautauqua Symphony Orchestra, Ensemble Liaison, Ying Quartet, Manasse/Nakamatsu Duo, The 5 Browns, Concertante, Millennium, Eastman School of Music, Scotia Festival, Schubert Club and Seattle Commissioning Club. In addition, Novacek has arranged for The Three Tenors, Dame Kiri Te Kanawa, and pop diva Diana Ross, and served stints as assistant pianist-arranger to Hollywood legends Lalo Schifrin and John Williams.
A much-recorded artist, Novacek's recordings have garnered numerous international awards (Gramophone, BBC Music Magazine, Grammy nomination for 'Best Chamber Music Performance'); labels include Philips, Nonesuch, Naxos, Arabesque, Warner Classics, Sony/BMG, Koch International, New World, Universal Classics, Ambassador, Azica, Marquis, Arkay, Neuma, IBS Classical, Pony Canyon, Four Winds, and EMI Classics. Novacek received his M.Mus. at Mannes, studying piano with Peter Serkin, and chamber music with Felix Galimir and Julius Levine. John Novacek is a Steinway Artist.
Founded in 1916 by America's first great violin recitalist and noted educator, David Mannes and pianist and educator Clara Damrosch Mannes, the Mannes School of Music is a standard-bearer for radically progressive music education, dedicated to supporting the development of creative and socially engaged artists. Through its undergraduate, graduate, and professional studies programs, Mannes offers a curriculum as imaginative as it is rigorous, taught by a world-class faculty and visiting artists. Distinguished Mannes alumni include the 20th-century songwriting legend Burt Bacharach, the great pianists Michel Camilo, Richard Goode, Murray Perahia, and Bill Evans, acclaimed conductors Semyon Bychkov, Myung-Whun Chung, JoAnn Falletta, and Julius Rudel, beloved mezzo-soprano Frederica von Stade, as well as the great opera stars of today, Yonghoon Lee, Danielle de Niese, and Nadine Sierra.

The College of Performing Arts at The New School (CoPA) was formed in 2015 through the merger of what were three separate schools at The New School: the Mannes School of Music, the School of Jazz and Contemporary Music, and the School of Drama. With each school contributing its unique culture of creative excellence, today the College of Performing Arts is a hub for cross-disciplinary collaboration, bold experimentation, innovative education, and world-class performances.
The over 1,100 students at CoPA are actors, performers, writers, improvisers, creative technologists, entrepreneurs, composers, arts managers, and multidisciplinary artists who believe in the transformative power of the arts for all people. Students and faculty at CoPA collaborate with colleagues across The New School in a wide array of disciplines, from the visual arts and fashion design, to the social sciences, public policy, advocacy, and more.

The curriculum at CoPA is dynamic, inclusive, and responsive to the changing arts and culture landscape. New degrees and coursework, like the new graduate degrees for Performer-Composers and Artist Entrepreneurs, are designed to challenge highly skilled artists to experiment, innovate, and engage with the past, present, and future of their artforms. New York City's Greenwich Village provides the backdrop for the College of Performing Arts, which is housed at Arnhold Hall on West 13th Street, and the historic Westbeth Artists Community on Bank Street.


MARKETING AND COMMUNICATION
79 Fifth Avenue
New York, NY 10003
www.newschool.edu
PRESS RELEASE
Media Contacts:
Will Wilbur,
The New School
212.229.5667x3990
[email protected]
Follow @TheNewSchool