mannes school of music appoints frank j. oteri to faculty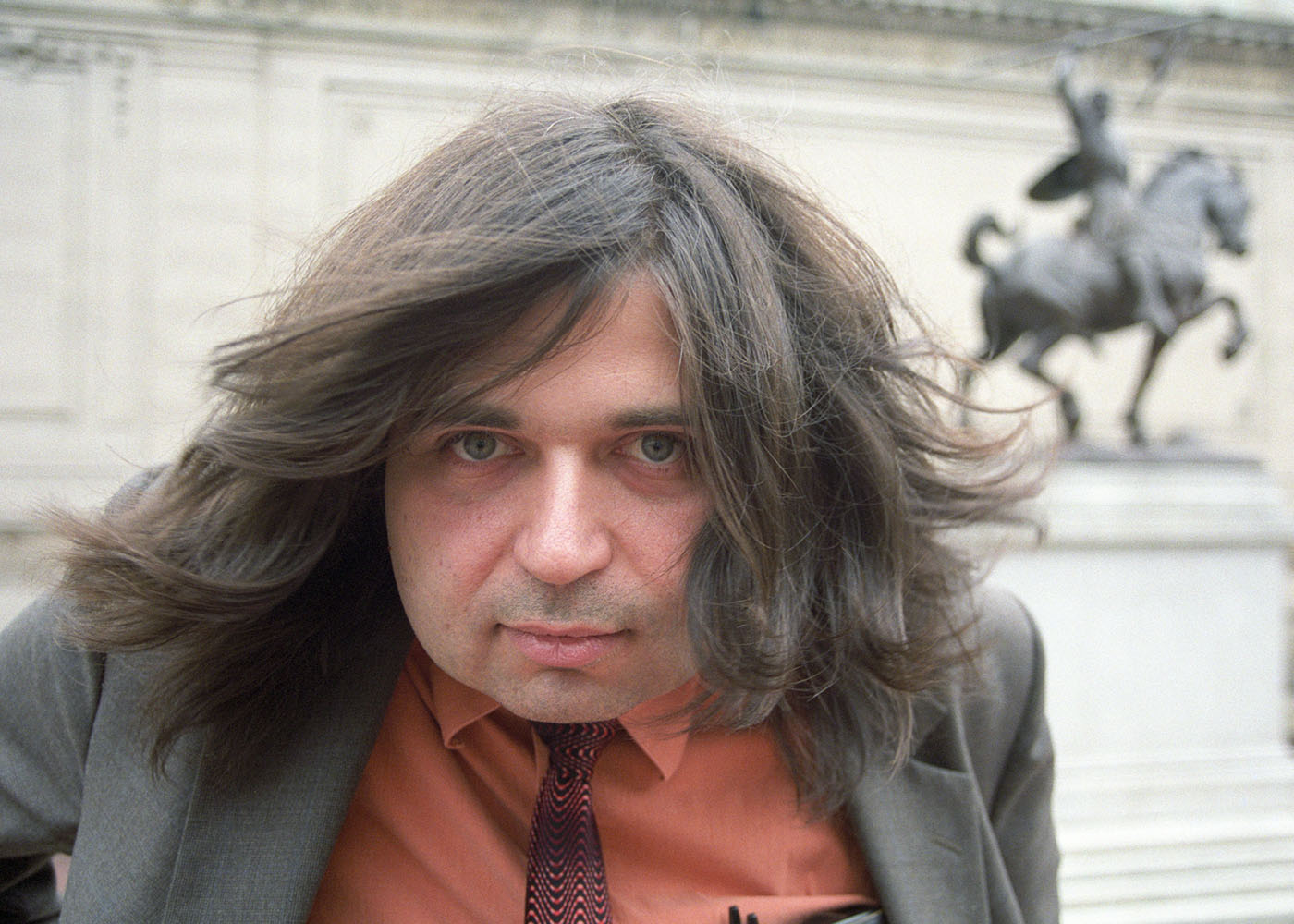 Frank J. Oteri
August 1, 2022, New York - The Mannes School of Music at The New School's College of Performing Arts is pleased to announce the appointment of Frank J. Oteri to the Mannes faculty. Oteri will be teaching courses in music history and musicology.
"The field of new music knows Frank Oteri and his mission-critical work leading NewMusicBox for 24 years, not to mention Frank's fine work as a composer. I have zero doubt that our students will benefit immensely from Frank's encyclopedic knowledge of new music, in particular, and his burning enthusiasm as an advocate for a wide spectrum of contemporary composers and their music," said Richard Kessler, Executive Dean of the College of Performing Arts and Dean of Mannes.
"I am thrilled to be joining the faculty of the Mannes School of Music at The New School. Many of my musical heroes have ties to either Mannes and/or The New School including John Cage, Henry Cowell, Johanna Magdalena Beyer, and current faculty members Jane Ira Bloom and Valerie Coleman. It is a great honor to be listed among them. Richard Kessler hired me 24 years ago to serve as the editor of NewMusicBox when he ran the American Music Center. It is something I still do to this day, now at New Music USA. Richard changed my life, for which I will forever be grateful, and he's about to change it again. I can't wait for the semester to begin!" said Oteri.

Frank J. Oteri is a composer, musicologist, journalist, and educator based in New York City whose syncretic compositional style has been described as "distinctive" in The Grove Dictionary of American Music. His musical compositions, which combine emotional directness with an obsession for formal processes, include the pandemic-inspired Already Yesterday or Still Tomorrow, premiered by the South Dakota Symphony Orchestra under the direction of Delta David Gier who subsequently led a performance of the work by the Orchestra Sinfonica Metropolitana di Bari in Italy, both in 2021, and the performance oratorio MACHUNAS, inspired by the life of Fluxus-founder George Maciunas, which was created in collaboration with Lucio Pozzi and staged at the Contemporary Arts Centre in Vilnius, Lithuania, as part of the Christopher Summer Festival in 2005. Among Oteri's other works are: Fair and Balanced?, a quartertone saxophone quartet premiered and recorded by the PRISM Quartet; Imagined Overtures, for a rock band in 36-tone equal temperament recorded by the Los Angeles Electric 8; the ASCAP Foundation Charles Kingsford Fund commissioned song cycle Versions of the Truth for dual-voiced singer and piano premiered by the Cheah Chan Duo; and the 13-limit just intonation clarinet solo Spurl which was awarded UnTwelve's 2018 Micro-Cosmos (Mikrokosmos) Microtonal Pedagogy Award.
In addition to his composing activities, Oteri is the Composer Advocate at New Music USA and Editor of its online magazine NewMusicBox as well as Vice President of the International Society for Contemporary Music (ISCM) and a member of the board of directors of the International Association of Music Centres (IAMIC). In demand as a freelance journalist and annotator, Oteri has written for BBC Music, Chamber Music, Symphony magazine and numerous other publications and is a frequent pre-concert speaker and conference panel moderator.
A graduate of New York City's LaGuardia High School of Music and the Arts (subject of the motion picture Fame in which he has a cameo) and Columbia University (where he ran WKCR's classical music and world music departments), Oteri is a committed educator who has taught in New York City public high schools and as a member of the Residency Faculty for the Vermont College of Fine Arts Graduate Program in Music Composition.
Oteri received the 2007 Victor Herbert Award from the American Society of Composers, Authors, and Publishers (ASCAP), the 2018 Composers Now Visionary Award, and the 2021 ASCAP Foundation Deems Taylor/Virgil Thomson Broadcast/Media Award. Learn more at his website:
www.fjoteri.com
.
Founded in 1916 by America's first great violin recitalist and noted educator, David Mannes and pianist and educator Clara Damrosch Mannes, the Mannes School of Music is a standard-bearer for radically progressive music education, dedicated to supporting the development of creative and socially engaged artists. Through its undergraduate, graduate, and professional studies programs, Mannes offers a curriculum as imaginative as it is rigorous, taught by a world-class faculty and visiting artists. Distinguished Mannes alumni include the 20th-century songwriting legend Burt Bacharach, the great pianists Michel Camilo, Richard Goode, Murray Perahia, and Bill Evans, acclaimed conductors Semyon Bychkov, Myung-Whun Chung, JoAnn Falletta, and Julius Rudel, beloved mezzo-soprano Frederica von Stade, as well as the great opera stars of today, Yonghoon Lee, Danielle de Niese, and Nadine Sierra.

The College of Performing Arts at The New School (CoPA) was formed in 2015 through the merger of what were three separate schools at The New School: the Mannes School of Music, the School of Jazz and Contemporary Music, and the School of Drama. With each school contributing its unique culture of creative excellence, today the College of Performing Arts is a hub for cross-disciplinary collaboration, bold experimentation, innovative education, and world-class performances.
The over 1,100 students at CoPA are actors, performers, writers, improvisers, creative technologists, entrepreneurs, composers, arts managers, and multidisciplinary artists who believe in the transformative power of the arts for all people. Students and faculty at CoPA collaborate with colleagues across The New School in a wide array of disciplines, from the visual arts and fashion design, to the social sciences, public policy, advocacy, and more.

The curriculum at CoPA is dynamic, inclusive, and responsive to the changing arts and culture landscape. New degrees and coursework, like the new graduate degrees for Performer-Composers and Artist Entrepreneurs, are designed to challenge highly skilled artists to experiment, innovate, and engage with the past, present, and future of their artforms. New York City's Greenwich Village provides the backdrop for the College of Performing Arts, which is housed at Arnhold Hall on West 13th Street, and the historic Westbeth Artists Community on Bank Street.


MARKETING AND COMMUNICATION
79 Fifth Avenue
New York, NY 10003
www.newschool.edu
PRESS RELEASE
Media Contacts:
Will Wilbur,
The New School
212.229.5667x3990
[email protected]
Follow @TheNewSchool