Mannes School of Music Appoints Conor Hanick to Faculty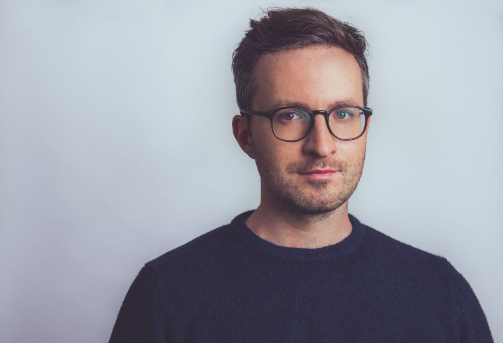 Conor Hanick
New York, August 23, 2022—The Mannes School of Music at The New School's College of Performing Arts is pleased to announce the appointment of Conor Hanick to the Mannes Piano Faculty, chaired by Pavlina Dokovska. 
"A gifted artist and educator, we were drawn to Conor Hanick and his compelling vision for concert music, particularly that of new works and broad collaboration. Hanick is joining a community at Mannes where he already has a great number of friends and musical partners, and I know that everyone is excited about Conor and what he will bring to our students, faculty, and staff "said Richard Kessler, Executive Dean of the College of Performing Arts and Dean of Mannes. 
"What a profound honor it is to join the piano faculty of Mannes, a department long defined by its commitment to excellence and creativity and a faculty anchored by some of music's most inspiring artists. I'm thrilled to contribute to the college's deep-seated spirit of exploration and discovery and look forward to working with its remarkable students," said Hanick. 
Pianist Conor Hanick is regarded as one of his generation's most inquisitive interpreters of music new and old whose "technical refinement, color, crispness and wondrous variety of articulation benefit works by any master." (New York Times) Hanick's playing, "a revelation of clarity and bite," reminds the Times' Anthony Tommasini of a "young Peter Serkin." His performance of John Cage's Sonatas and Interludes was, according to the Times' critic David Allan, "the best instrumental concert I have seen all year"; praise echoed by the Boston Globe, which named the performance "Best Solo Recital" of 2019. 
Hanick has recently been presented by The Gilmore Festival, the New York Philharmonic, Caramoor, Cal Performances, Philadelphia Chamber Music Society, and the Park Avenue Armory, and performed with the Seattle Symphony, Alabama Symphony, Orchestra Iowa, and the Boston Modern Orchestra Project. A fierce advocate for the music of today, and "the soloist of choice for such thorny works" (NYT), Hanick has premiered over 200 pieces and collaborated with composers both emerging and iconic; among them, Hanick has worked with Pierre Boulez, Kaija Saariaho, Steve Reich, and Charles Wuorinen, in addition to the leading composers of his generation, including Nico Muhly, Caroline Shaw, Tyshawn Sorey, Matthew Aucoin, and Christopher Cerrone. 
In the 22-23 season, Hanick premieres a new piano concerto by composer Samuel Carl Adams with the San Francisco Symphony and conductor Esa-Pekka Salonen; appears with soprano Julia Bullock at the Aix en Provence Festival in Olivier Messiaen's Harawi; and presented in recital by the Library of Congress, Hancher Auditorium, Ensemble Music Society of Indianapolis, the 92nd Street Y, and elsewhere. He is a founding member of the American Modern Opera Company (AMOC), a group of artists focused on developing discipline-colliding work. With that group, Hanick will serve as co-artistic director of the Ojai Festival in 2022 and present work the Spoleto Festival, Carolina Performing Arts, Saint John the Devine, and LaMaMa Theater. 
Since 2014 Hanick has been a faculty artist at the Music Academy of the West and in 2018 became the director of its Solo Piano Program. He has given lectures and masterclasses in Asia, Europe, and throughout the US, including Northwestern University, the New England Conservatory, UCLA, The University of Washington, University of Massachusetts Amherst, and the University of Iowa. He is a member of the piano and chamber music faculty of The Juilliard School and the Peabody Institute of Music. A Yamaha Artist, Hanick a graduate of Northwestern University and the Juilliard School, and lives in the Hudson Valley with his wife, son, and Westies.
Founded in 1916 by America's first great violin recitalist and noted educator, David Mannes and pianist and educator Clara Damrosch Mannes, the Mannes School of Music is a standard-bearer for radically progressive music education, dedicated to supporting the development of creative and socially engaged artists. Through its undergraduate, graduate, and professional studies programs, Mannes offers a curriculum as imaginative as it is rigorous, taught by a world-class faculty and visiting artists. Distinguished Mannes alumni include the 20th-century songwriting legend Burt Bacharach, the great pianists Michel Camilo, Richard Goode, Murray Perahia, and Bill Evans, acclaimed conductors Semyon Bychkov, Myung-Whun Chung, JoAnn Falletta, and Julius Rudel, beloved mezzo-soprano Frederica von Stade, as well as the great opera stars of today, Yonghoon Lee, Danielle de Niese, and Nadine Sierra.

The College of Performing Arts at The New School (CoPA) was formed in 2015 through the merger of what were three separate schools at The New School: the Mannes School of Music, the School of Jazz and Contemporary Music, and the School of Drama. With each school contributing its unique culture of creative excellence, today the College of Performing Arts is a hub for cross-disciplinary collaboration, bold experimentation, innovative education, and world-class performances.
The over 1,100 students at CoPA are actors, performers, writers, improvisers, creative technologists, entrepreneurs, composers, arts managers, and multidisciplinary artists who believe in the transformative power of the arts for all people. Students and faculty at CoPA collaborate with colleagues across The New School in a wide array of disciplines, from the visual arts and fashion design, to the social sciences, public policy, advocacy, and more. 

The curriculum at CoPA is dynamic, inclusive, and responsive to the changing arts and culture landscape. New degrees and coursework, like the new graduate degrees for Performer-Composers and Artist Entrepreneurs, are designed to challenge highly skilled artists to experiment, innovate, and engage with the past, present, and future of their artforms. New York City's Greenwich Village provides the backdrop for the College of Performing Arts, which is housed at Arnhold Hall on West 13th Street, and the historic Westbeth Artists Community on Bank Street.
Founded in 1919, The New School was established to advance academic freedom, tolerance, and experimentation. A century later, The New School remains at the forefront of innovation in higher education, inspiring approximately 10,000 undergraduate and graduate students to challenge the status quo in design and the social sciences, liberal arts, management, the arts, and media. The university welcomes thousands of adult learners annually for continuing education courses and public programs that encourage open discourse and social engagement. Through our online learning portals, research institutes, and international partnerships, The New School maintains a global presence.

MARKETING AND COMMUNICATION
79 Fifth Avenue
New York, NY 10003
www.newschool.edu
PRESS RELEASE
Media Contacts:
The New School
Will Wilbur
212.229.5667x3990
[email protected]