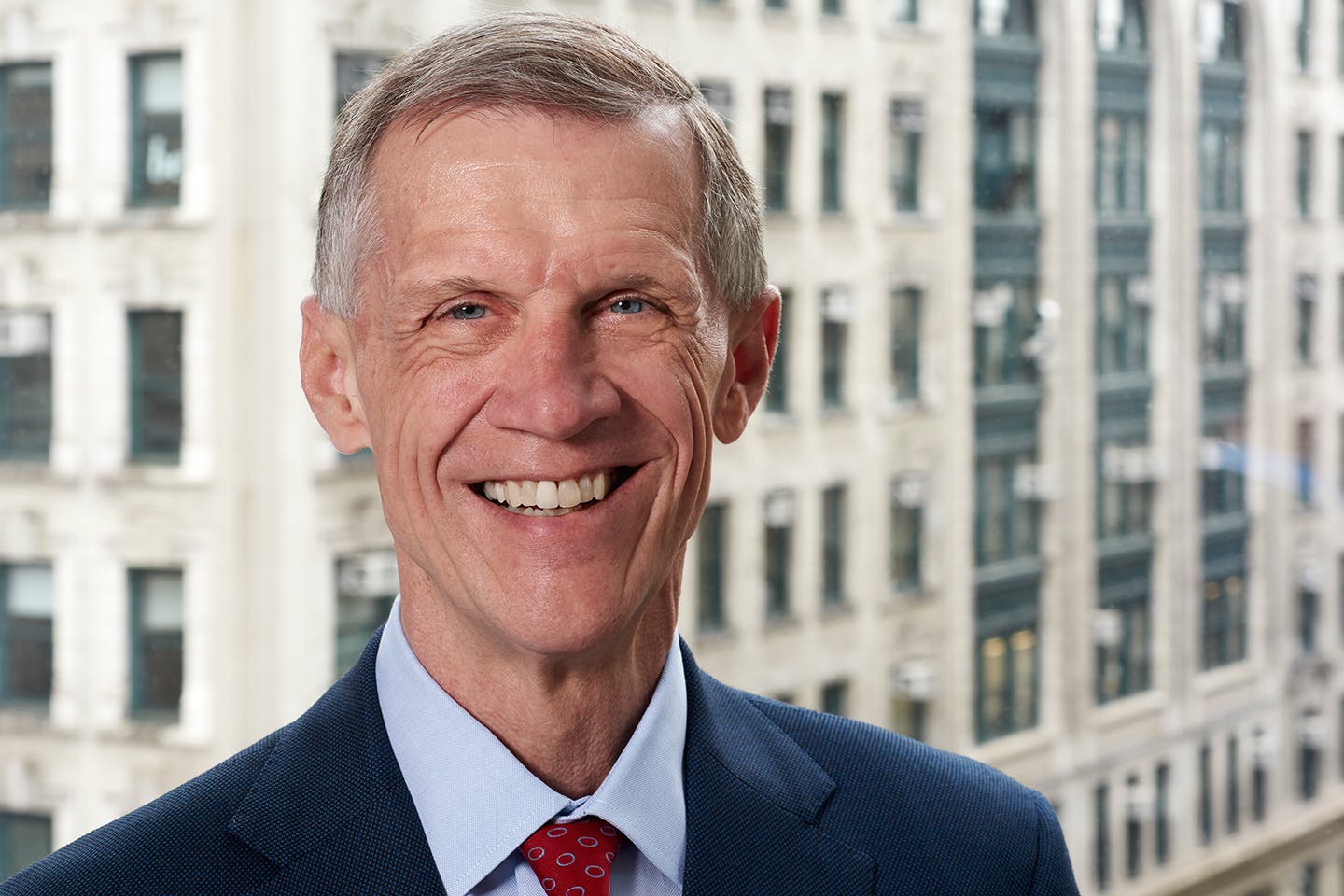 David E. Van Zandt
NEW YORK, NY, January 22, 2019 – The New School announced today that David E. Van Zandt, the university's eighth President, will conclude his presidency at the end of the 2019-2020 academic year, following nearly a decade leading the institution.
"I have been deeply honored to serve as President of The New School and to be a part of this extraordinary community of scholars, designers, artists, and performers," said President Van Zandt. "After much consideration, and while there is never a perfect time to leave work that you love, I believe the timing is right for both the university and myself as The New School celebrates its Centennial and looks forward to the next hundred years. With the strong leadership and support of the Board of Trustees, the depth and strength of my colleagues in administration, and the dedication and energy of our outstanding faculty, I have great confidence in The New School's future. I want to thank the many students, faculty, administrators, and alumni for helping me advance this institution's exceptional intellectual and cultural legacy. Over my remaining time here, I look forward to continuing to work to be sure that my successor will inherit a strong foundation on which to build."
President Van Zandt has overseen a transformative period in The New School's 100-year history, by articulating a university-wide vision and strategic direction. That vision and strategy seek to elevate and connect the university's unique strengths as the only university in the world with a large and comprehensive design school alongside strong social sciences, humanities, and the performing arts. In bringing this vision to life, President Van Zandt has led the effort to integrate academically the university's various parts, as well as to consolidate the physical campus in the heart of Greenwich Village, so that students can benefit from all of The New School's leading, innovative programs. That effort is complemented by a focus on attracting students who bring strong creativity and a desire to use those talents to help solve problems and make the world a better place. Under President Van Zandt's leadership, The New School has thrived in a period of tremendous disruption and challenges for higher education institutions nationwide.
Joseph R. Gromek, Chair of The New School's Board of Trustees, said "The Board has accepted David's decision with regret, and we are grateful for his exceptional service, commitment, and dedication to The New School. Under David's leadership, we have worked closely together to build a stronger and more vibrant university. David's many contributions and accomplishments ensure the academic strength and distinction of The New School today and in the future."
The Board will commence a search for President Van Zandt's successor and expects to announce further details in the coming weeks.
"I want to thank the Board of Trustees for the confidence they have placed in me and for their unwavering support during my time as President," added President Van Zandt. "The Board's dedication to The New School is unparalleled, and I have committed to them that, during the remaining months of my stewardship, we will remain focused on advancing our shared goals and initiatives."
David Van Zandt became President of The New School in 2011. He previously was dean of the Northwestern University Pritzker School of Law from 1995 to 2010. Earlier in his career, President Van Zandt was an associate with Davis Polk & Wardwell in New York. He also served as a law clerk for Judge Pierre N. Leval, U.S. District Court for the Southern District of New York (now on the U.S. Court of Appeals for the Second Circuit), and for U.S. Supreme Court Justice Harry A. Blackmun. He holds an AB from Princeton University, a JD from Yale Law School, and a PhD in sociology from the London School of Economics. His spouse, Professor Lisa Huestis, teaches at The New School's Eugene Lang College of Liberal Arts and plans to continue in that role.