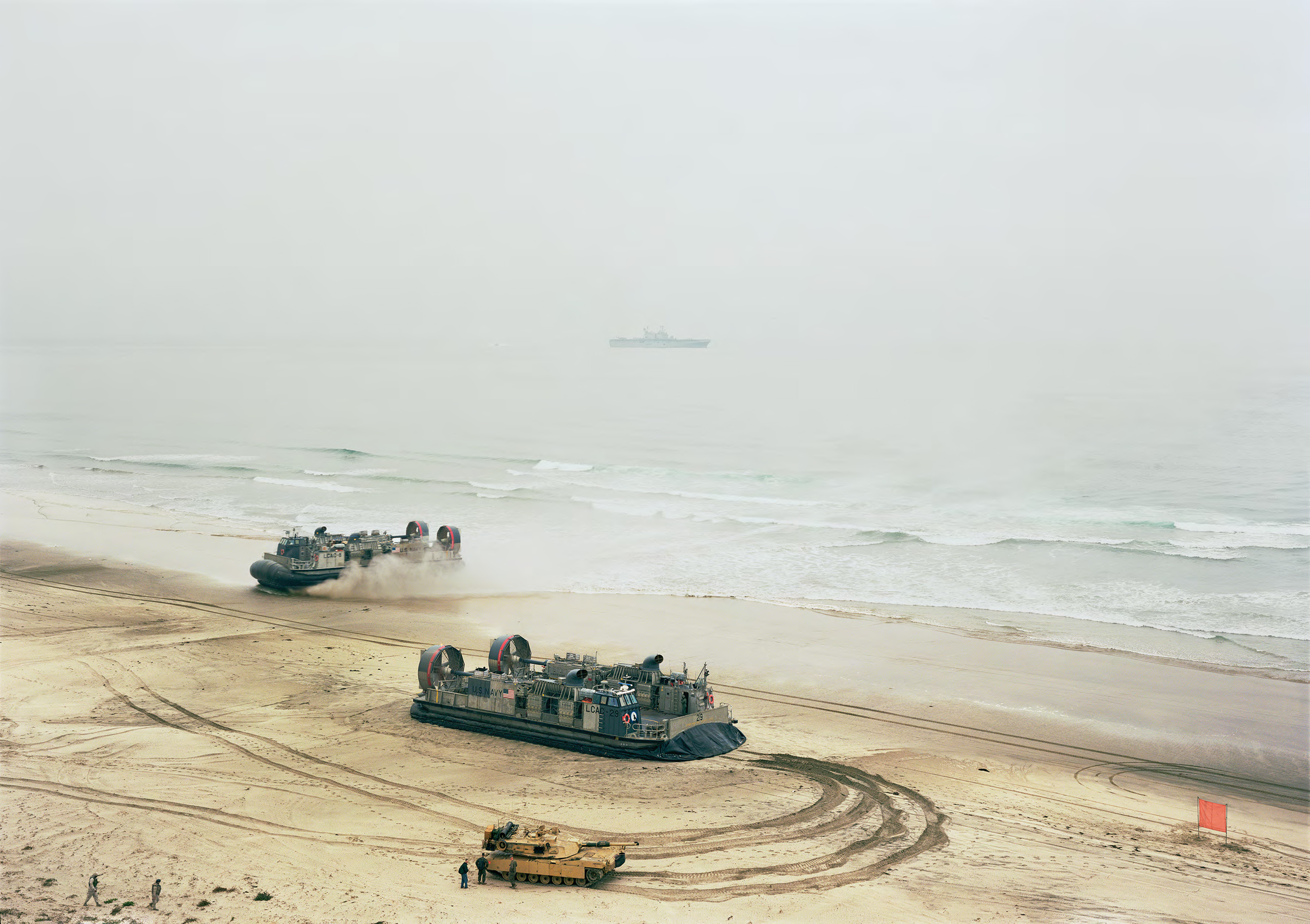 An-My Lê, Offload, LCACs and Tank, California, 2006. Courtesy of the artist and Murray Guy, New York.


NEW YORK, January 22, 2018 —The Sheila C. Johnson Design Center (SJDC) at The New School's Parsons School of Design presents The Ocean After Nature, an exhibition that considers the ocean as reflecting the ecological, cultural, political, and economic realities of a globalized world. Featuring work by 20 artists and collectives in a variety of media — including photography, video, sculpture, and design — the exhibition explores new ways of representing the seascape as a means to identify and critique various systems of power, including land-sea divides, the circulation of people and goods, and the vulnerabilities of ecosystems.

In the past 15 years, global technological and economic shifts have triggered new concerns and understandings of the ocean. Invoking personal themes of identity and migration, alongside more universal concerns related to tourism, trade, and the exploitation of natural resources, the internationally established and emerging artists in The Ocean After Nature respond to the intertwined factors that define this new understanding of the ocean. The show proposes that seascapes do not only reflect power but can be instruments of power themselves.

"The Ocean After Nature is about the politics of the ocean and an ocean of politics," comments Alaina Claire Feldman, the exhibition's curator and Director of Exhibitions at Independent Curators International (ICI). "Through the diverse visions of rigorously investigative artists, the exhibition encourages a rethinking of our place in the world — and of the relationship of a post-Sandy New York City to the ocean — and ultimately aims to motivate us to cause change through action."

"In a poetic and critically engaged way the works in the exhibition respond to some of the key environmental and social challenges of globalization that we face today," says Christiane Paul, Director/Chief Curator of the SJDC. "The Ocean After Nature provides an ideal platform for advancing research and discussing the breadth of these issues."

Featured artists are Ursula Biemann, CAMP, Yonatan Cohen & Rafi Segal, Mati Diop, Drexciya, Peter Fend, Manuel Gnam, Renée Green, Peter Hutton, Hyung S. Kim, An-My Lê, Manny Montelibano, The Otolith Group, Maria D. Rapicavoli, Carissa Rodriguez, Allan Sekula & Nöel Burch, Supersudaca, and UNITED BROTHERS.

The Ocean After Nature is a traveling exhibition curated by Alaina Claire Feldman, a curator and Director of Exhibitions at Independent Curators International (ICI) since 2011, and produced by Independent Curators International (ICI), New York, in collaboration with the Sheila C. Johnson Design Center. The exhibition and tour are made possible, in part, with the generous support from ICI's International Forum and the ICI Board of Trustees.