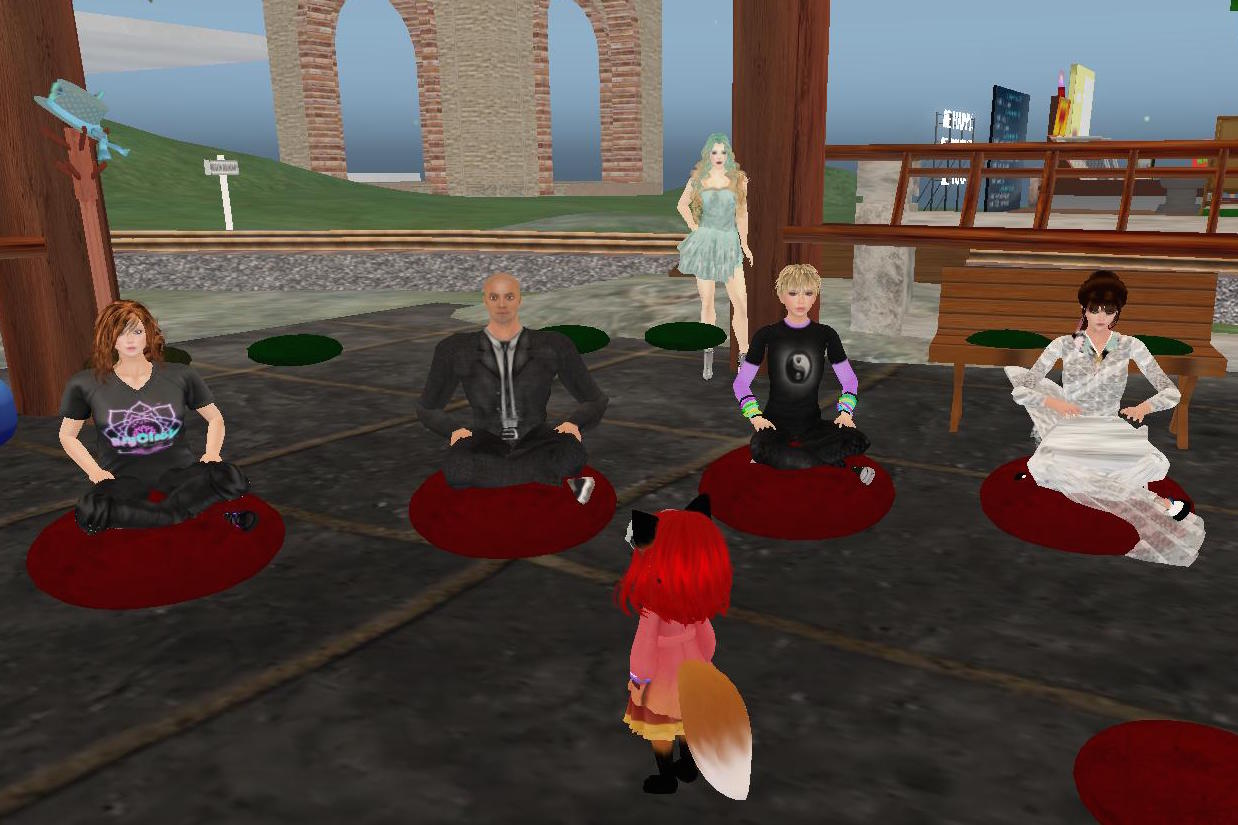 Eiko Ikegami, professor of sociology at The New School for Social Research, participates in an autistic self-support group at in the virtual world of Second Life.

New York, February 27, 2018 — Eiko Ikegami, professor of sociology at The New School for Social Research (NSSR), investigated adults with autism spectrum disorder in the digital world of Second Life — a study that revealed an "incredible richness of mental life" and a vibrant sense of community among a largely unseen segment of the population.


Assuming the form of Kiremimi Tigerpaw, her Second Life avatar, Ikegami spent hundreds of hours identifying and interacting with adults with ASD. Working with her students at NSSR, she found that Second Life is ideally suited to people with autism as it allows users to come and go as they please — a means of avoiding the real-world threat of sensory overload, a common affliction for people with the disorder — and overcoming difficulties with communicating in real life.

"In virtual worlds, adults with ASD can express themselves in a way that's not possible in the real world, where the rules of communication have been made to accommodate the preferences of 'neurotypical' people," says Ikegami, who published her findings in a book, Hyper-World: Autistic Avatars in Virtual World, and on her blog. "In virtual worlds, there are technologically defined spaces that democratize the rules of communication and allow autistic and neurotypical people to socialize as equals."

Second Life not only allows adults with ASD to interact with each other — it also allows them to interact with researchers like Ikegami, who had the opportunity to build bridges between the world of neurotypicals and the world of autistic people. In Second Life, Ikegami met Malachi and his friend Jenny, who discussed their lives as members of both the LGBTQ and autistic communities in El Centro, California; Cora of Little Rock, Arkansas, who shared her "activist outlook" on autism and her experiences of sensory and emotional "melt-down"; and Larre of Jackson Hole, Wyoming, who talked about his life as a musician and trance music DJ (in Second Life) and a merchandise clerk at a local supermarket (in real life). Larre introduced Ikegami to his autistic visionary world, a 3D mansion with more than 100 rooms, each one artfully designed.

Ikegami later met her Second Life contacts in person, an experience documented by Japan's NHK for the two-part documentary, "The World of Autistic Avatars." Currently, Ikegami is looking for partners to help produce an English version of her documentary.


Although Ikegami entered Second Life with the expectation of studying adults with ASD, she "acquired a heightened appreciation of the neurodiversity among human beings."

"While people with autism have difficulty with some things that are easy for us neurotypicals," she said, "they excel in other things to which we are insensitive. Autistic people's creative uses of avatars in virtual worlds highlight such potentials. I will continue to raise the public awareness through my multi-media project, books, documentaries and websites "

Ikegami's interest span comparative historical sociology, Japanese society, theory, cultural sociology, economic sociology, information technology, and autism. In 1997, her work, The Taming of the Samurai: Honorific Individualism and the Making of Modern Japan, won the Best Book Award On Asia from the American Sociological Association. Her 2006 book, Bonds of Civility: Aesthetic Networks and the Political Origins of Japanese Culture, won five awards, including the Mirra Komarovsky Book Prize from the Eastern Sociological Association and the John W. Hall Book Prize from the Association for Asian Studies. She is a founding member of YHouse Inc. a New York-based transdisciplinary research Institute for the study of the origin and nature of consciousness, and a recipient of Robert Wood Johson Foundation's Investigator Award in Health Policy.