parsons mfa Photography exhibition features visionary student work
POST-TRUTH features photographs, computer-generated imaging, 3D imaging and printing, video, and installation pieces

On view at The Sheila C. Johnson Design Center's Arnold and Sheila Aronson Galleries, 66 Fifth Avenue, The New School

Opening Reception: Thursday, August 24, 6:00-8:00 pm
On view: August 10 through September 6, 2017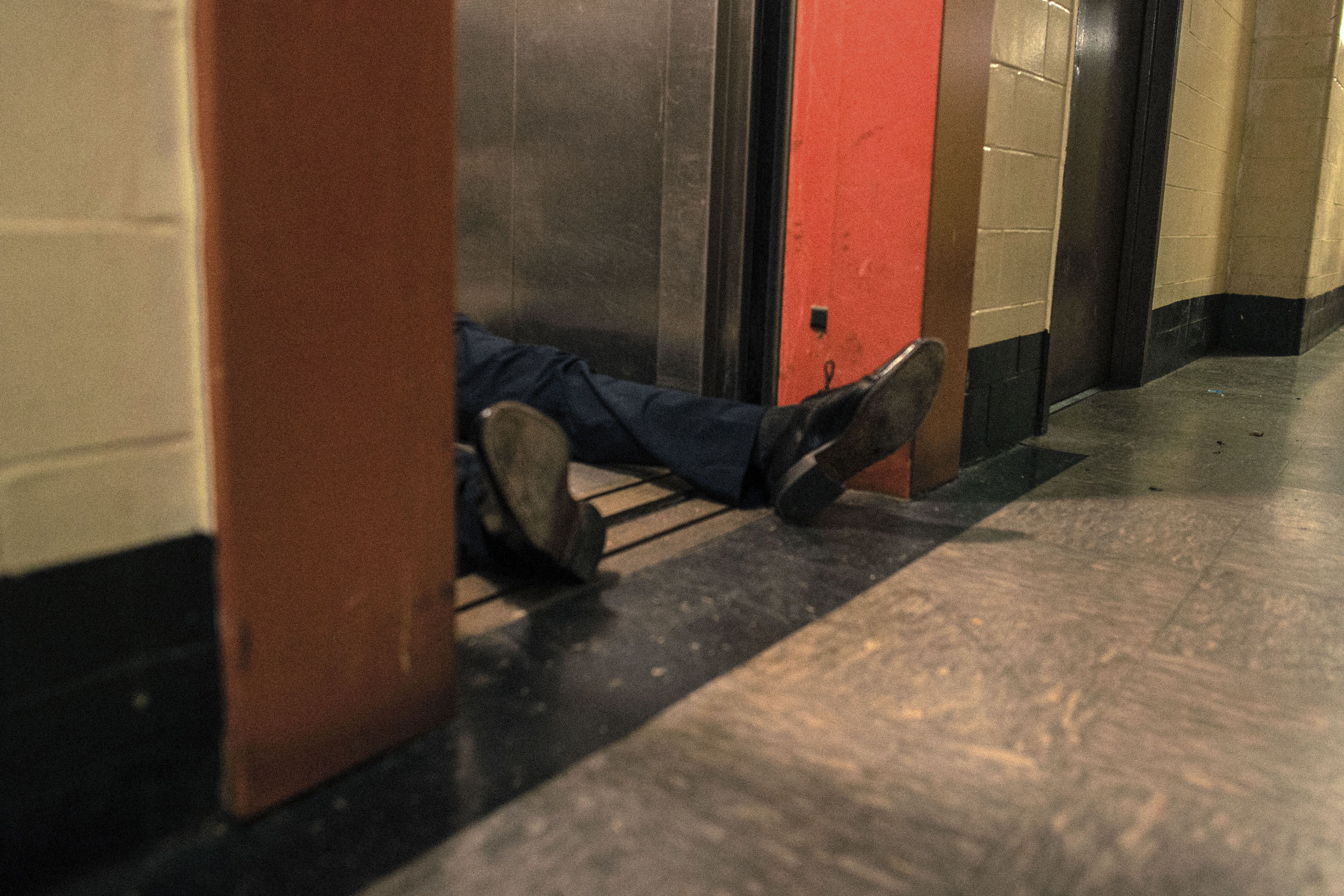 Sarah Wang, #0 Cipher, C-Print on view in POST-TRUTH at The Sheila C. Johnson Design Center at Parsons School of Design at The New School.

NEW YORK, July 27, 2017 — The Sheila C. Johnson Design Center (SJDC) at Parsons School of Design presents POST-TRUTH, an exhibition of thesis work by students in Parsons' MFA Photography program. Works include photographs, computer-generated imaging, 3D imaging and printing, video, and installation pieces.
Under the direction of Parsons faculty member James Ramer, the studio-based MFA Photography program brings visionary students together with faculty members who are some of the art world's most influential photographers.
"Students are encouraged to develop their individual vision in a collaborative, interdisciplinary environment and to explore related technologies, focusing on the relationship between concept and production," Ramer says.
The exhibition features thesis work by: Michael DiFeo, Arash Fewzee, Annaleena Keso, Charles Park, Christian Padron, Sebastian Perinotti, Rowena Rubio, Abhishek Sharma, Sarah Wang, Jinming Zhong, and Mengting Zhou.

Parsons School of Design is one of the leading institutions for art and design education in the world. Based in New York but active around the world, the school offers undergraduate and graduate programs in the full spectrum of art and design disciplines, as well as online courses, degree and certificate programs. Critical thinking and collaboration are at the heart of a Parsons education. Parsons graduates are leaders in their respective fields, with a shared commitment to creatively and critically addressing the complexities of life in the 21st century.
Sheila C. Johnson Design Center is an award-winning campus center for Parsons School of Design that combines learning and public spaces with exhibition galleries to provide an important new downtown destination for art and design programming. The mission of the Center is to generate an active dialogue on the role of innovative art and design in responding to the contemporary world. Its programming encourages an interdisciplinary examination of possibility and process, linking the university to local and global debates. The center is named in honor of its primary benefactor, New School Trustee and Parsons Board of Governors Member Sheila C. Johnson. The design by Rice+Lipka Architects is the recipient of numerous awards, including an Honor Award from the American Institute of Architects.

MARKETING AND COMMUNICATION
79 Fifth Avenue
New York, NY 10003
www.newschool.edu
PRESS RELEASE
Media Contacts:
Scott Gargan,
The New School
212-229-5667 x 3794
gargans@newschool.edu