experts available for comment on the paris accords
Professors from The New School Are Available to Speak About the Paris Accords, Climate Change, and Environmental Justice Issues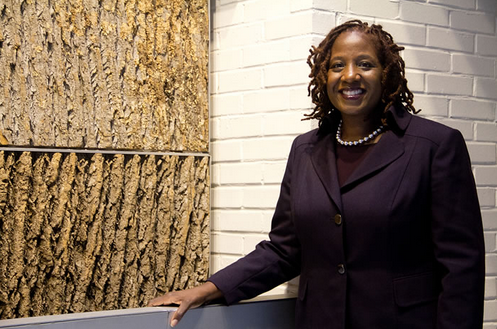 Michelle DePass, Director of The New School's Tishman Environment and Design Center
NEW YORK, June 5, 2017 — Faculty members at The New School, a progressive New York City university with programs in environmental studies, politics, policy, and international affairs, are available for comment on the United States' decision to pull out of the Paris Accords.
Faculty members can speak on a range of issues, including the implications of pulling out of the Paris Accords, the effect on worldwide climate change, the economy, and the history of the decision.
The following faculty members are available for interviews:
Area of Expertise: Environmental policy under the Trump administration, History behind environmental issues
Area of Expertise: Environmental justice implications
Area of Expertise: Environmental implications for the design industry, Effects of climate change in the design industry
Area of Expertise: Racial justice, Environmental justice


Founded in 1919, The New School was born out of principles of academic freedom, tolerance, and experimentation. Committed to social engagement, The New School today remains in the vanguard of innovation in higher education, with more than 10,000 undergraduate and graduate students challenging the status quo in design and the social sciences, liberal arts, management, the arts, and media. The New School welcomes thousands of adult learners annually for continuing education courses and calendar of lectures, screenings, readings, and concerts. Through its online learning portals, research institutes, and international partnerships, The New School maintains a global presence. Learn more at newschool.edu.