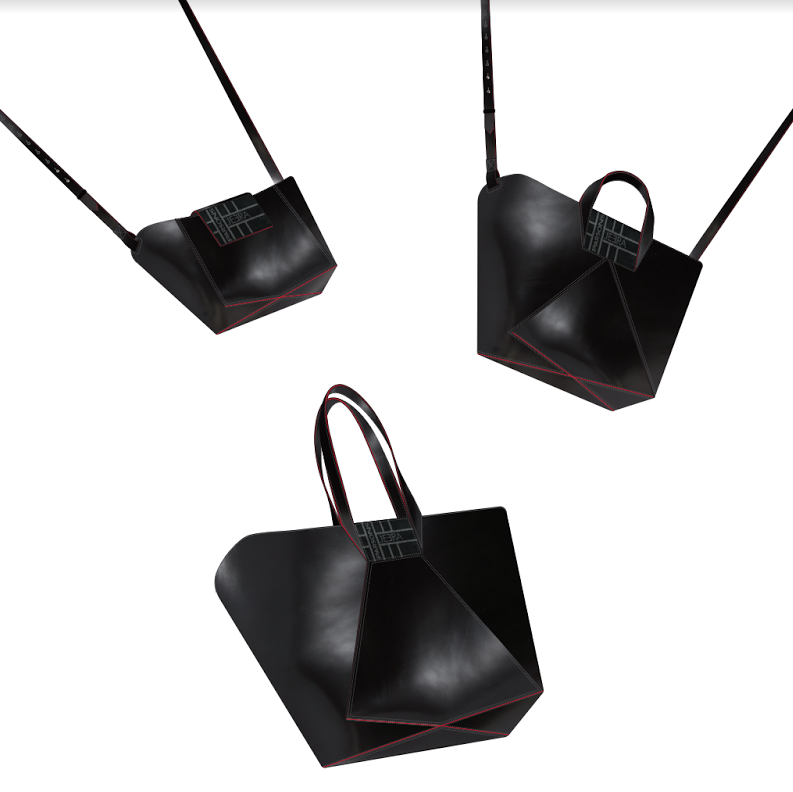 A rendering of the winning design

November 13, 2017, New York – The New School today announced that it has partnered with the Jeera Foundation to support the Foundation's work within the prison system in Indonesia. As part of the partnership, students participated in a design competition to design a Jeera Bags collection for inmates to produce, which will generate funds to help them improve their lives, and thereby reduce recidivism.

The Jeera Foundation currently works with Cipinang State Jail in Jakarta, Indonesia, where they train inmates to manufacture leather bags, among other skills-based occupations. The inmates, many of whom are young narcotics offenders, learn skills they can take with them after they leave prison, leading to a lower chance of recidivism.

"We are very proud and thankful that out of a place so unexpected like prison, emerged an initiative that is so visionary yet truly practical, so powerful yet very simple to follow, and so local in mission yet actually global in acceptance," says Rino Lande, Co-Founder of Jeera Foundation. "JEERA's partnering with Parsons - one of the world's best design school - is a reminder for governments and societies, that anyone incarcerated or formerly incarcerated who wants to change for real, deserves to be trusted and supported."

The competition was open to all New School students, which included students from the renowned Parsons School of Design. Aneta Genova and Muriel Favaro, Parsons faculty members, oversaw the competition, which was won by Hailee Grisham, a BFA Fashion Design student. The inmates will produce the winning designs for Jeera Bags, which will be part of a signature collection for the brand.

"Collaborating with Jeera Foundation was an enriching experience for our design students," says Burak Cakmak, Dean of Fashion at Parsons. "Through this initiative, our students had the chance to work on design solutions that contribute to the efforts of a new community. As a result, our students are realizing the exciting possibilities for design to address social change and to make an impact on the lives of populations around the world."

"The initiative is truly a breakthrough that the government has been looking for for years," says Yasonna Laoly, Indonesian Law and Human Rights Minister. "What is fundamental in this endeavor is that the essence of rehabilitation is far more accommodating and promising to help prisoners in their life than traditional methods, and it focuses on the key strategy of returning ex-convicts or prisoners to society, while at the same time, helps them regain their dignity and pride as human beings."

The New School will also host a panel discussion on the various ways design can help prevent recidivism, which will include speakers from Rikers Debate Project, Institute for Transformative Mentoring, Jeera Foundation, and Parsons School of Design.

More information on the event can be found here. Please RSVP with Will Wilbur to attend.