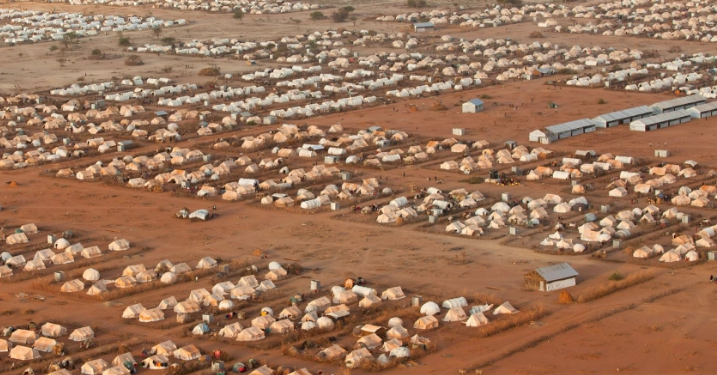 A refugee camp.
New York, NY, June 29, 2017 — Alex Aleinikoff, director of the Zolberg Institute on Migration & Mobility at The New School for Social Research (NSSR) and former Deputy High Commissioner at the UN Refugee Agency, is available for comment on the Supreme Court's recent decision regarding the Trump Administration's travel ban from six Muslim-majority countries and suspension of the U.S. Refugee Program.
In a blog post published on the Forced Migration Forum, Aleinikoff argues that while the Court's decision allows the Trump Administration to implement part of its travel ban, it should probably not result in the barring of refugees who enter through the usual refugee resettlement process. He bases his argument on the Court's ruling that "[suspending the refugee program] may not be enforced against an individual seeking admission as a refugee who can credibly claim a bona fide relationship with a person or entity in the United States."
"The Court's ruling means that refugee admissions can proceed as normal — that is, that no refugee entering the U.S. through the regular resettlement program will be barred," Aleinikoff writes. "I say this because it seems plain that refugee resettlement agencies and their subcontracted local partners have a 'bona fide relationship' with refugees entering under the usual resettlement program."
Aleinikoff has written widely in the areas of immigration and refugee law and policy, transnational law, citizenship, race, and constitutional law. He is currently at work on a book tentatively titled, The Arc of Protection: Reforming the International Refugee Regime. His book Semblances of Sovereignty: The Constitution, the State, and American Citizenship, was published by Harvard University Press in 2002. Alex is a co-author of leading legal casebooks on immigration law and forced migration.
Before coming to The New School, Aleinikoff served as United Nations Deputy High Commissioner for Refugees (2010-15) and was a professor at Georgetown University Law Center, where he also served as dean and Executive Vice President of Georgetown University. He was co-chair of the Immigration Task Force for President Barack Obama's transition team in 2008. 
To schedule an interview with Aleinikoff, contact Scott Gargan at gargans@newschool.edu or 212-229-5667, ext. 3794.