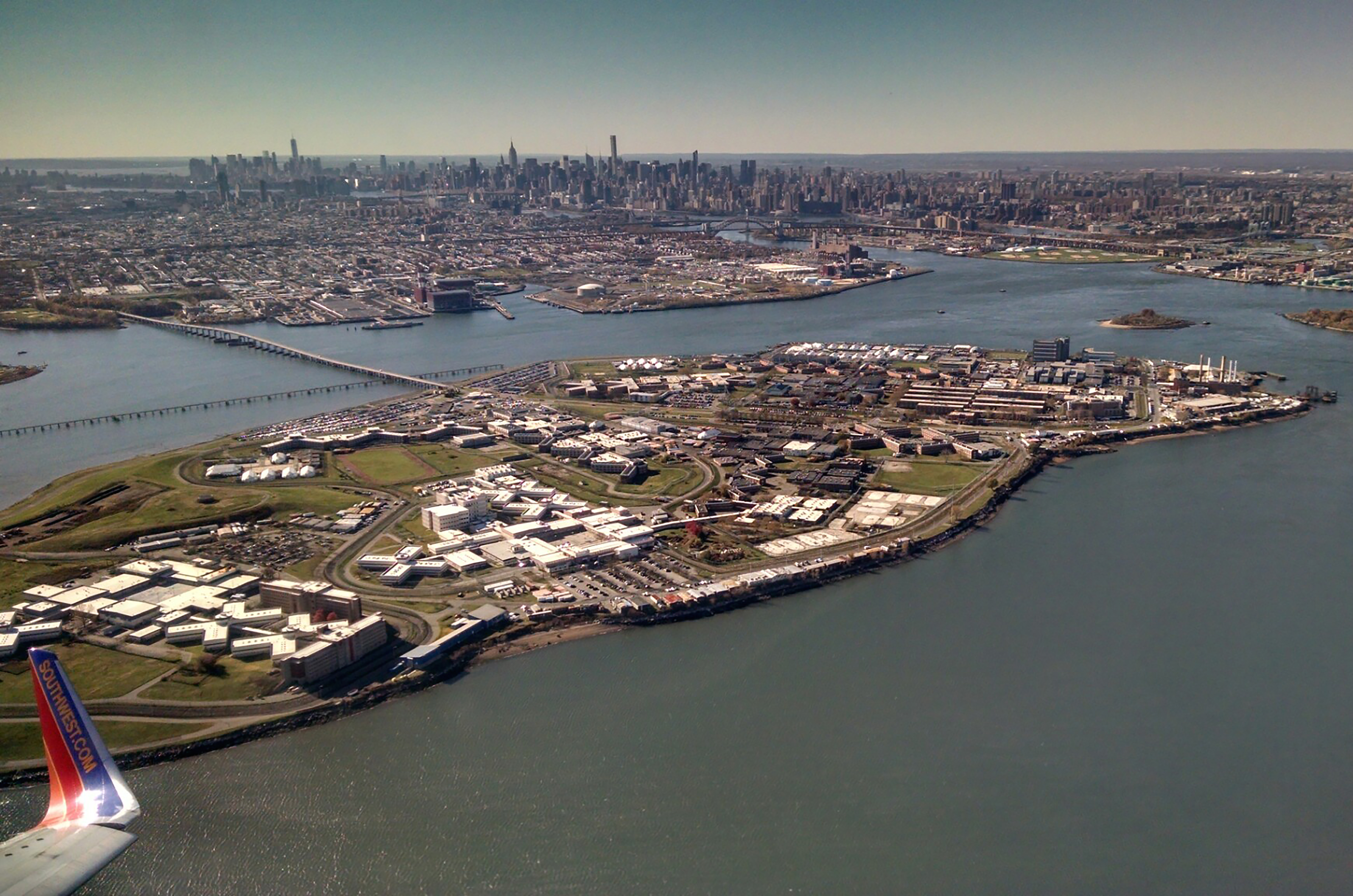 Aerial view of Rikers Island in New York City. (Photo/Darcy Bender)

NEW YORK, April 4, 2016—This month, a New School-led coalition of 500 university students and formerly incarcerated individuals from 20 cities launches States of Incarceration, the first national traveling multi-media exhibition and coordinated public dialogue to explore the history and future of mass incarceration in the United States.

The exhibition and project, the culmination of two years of planning and discussion between the participating communities, is a national public reckoning with one of the most pressing issues facing the country. Using many tools of truth and reconciliation processes, the 20 communities explored the deep historical roots of incarceration, shared personal stories related to the issue, and strategized ways of enacting policy change.


The exhibition and project will launch April 14-16 at The New School in New York City before traveling to the 19 other communities that created it. In each community, it will focus on an issue of incarceration that is unique to that community; The New School exhibition, a collaboration between university students and The Fortune Society, will spotlight Rikers Island.

"Remembering ​our ​​past ​by sharing ​human-centered ​​stories of oppression and triumph is critical to repairing the harm of mass incarceration, and identifying a clear path to national ​and local ​policy change," said Glenn E. Martin, founder and president of JustLeadershipUSA, a national advocacy organization that contributed to the project. "States of Incarceration acknowledges the traumatic generational effects on the communities we've failed. It builds a new public memory and national narrative that's critical for guiding the ​path to a more restorative ​future."


A national launch event on April 14 will feature a conversation between Martin and Venida Browder, mother of Kalief Browder, whose arrest at sixteen for the alleged crime of stealing a backpack and subsequent three-year imprisonment at Rikers Island without trial sparked national debate about solitary confinement and calls to shut down the jail.


The events continue Friday and Saturday, April 15 and 16 with a national summit of the 500-plus participants of States of Incarceration—students, formerly incarcerated individuals, and leading national scholars and advocates—who will tell stories of the roots of incarceration in their respective communities. Stories include how a slave plantation in Louisiana became the infamous Angola prison, how the Dakota Wars left legacies of high rates of Native American incarceration in Minnesota, and how numbers of immigration detention centers have skyrocketed alongside other prisons.


Designed by Brooklyn, N.Y.-based design firm Matter Practice, the States of Incarceration exhibition features interviews with formerly incarcerated people, corrections officers, and policy advocates; images capturing the evolution of crime and punishment in different contexts; and data demonstrating the explosive growth of incarceration and its impact on American society. It will be on view at The New School's Sheila C. Johnson Design Center April 3 to 24.


States of Incarceration also includes a web platform, statesofincarceration.org; public dialogues; a "Shape the Debate" mobile campaign; and a podcast series. Designed by Picture Projects, a Brooklyn, N.Y.-based studio, these elements expand on the travelling exhibition and provide a medium to connect communities across the country.


"We can't fix the criminal justice system in any meaningful or transformative way without properly diagnosing its many problems," said Khalil Gibran Muhammad, professor of history, race and public policy at the Harvard Kennedy School. "Knowing how we got to this point is critical, to be sure. But so too is changing the culture of punishment by building a shared understanding of the past. I can't think of a more powerful way to achieve these goals than a public history project as remarkable as States of Incarceration."


States of Incarceration is a project of Humanities Action Lab, a collaboration of 20 universities, led by The New School, working with issue-based organizations and public spaces to foster new public dialogue on contested social issues, through public humanities projects that explore the diverse local histories and current realities of shared global concerns. Universities partnering in States of Incarceration are Arizona State University, Brown University, DePaul University, Duke University, Indiana University-Purdue University Indianapolis, Northeastern University, Parsons Paris, Rutgers University-Newark, Rutgers University-New Brunswick, Skidmore College, The New School, University of California, Riverside, University of Connecticut, University of Massachusetts Amherst, University of Miami, University of Minnesota, University of New Orleans, University of North Carolina at Greensboro, University of Texas at Austin, and Vanderbilt University.


"Our goal is to build a national public memory of the incarceration generation, and a public dialogue on what should happen next," says Liz Sevcenko, Director of the Humanities Action Lab.