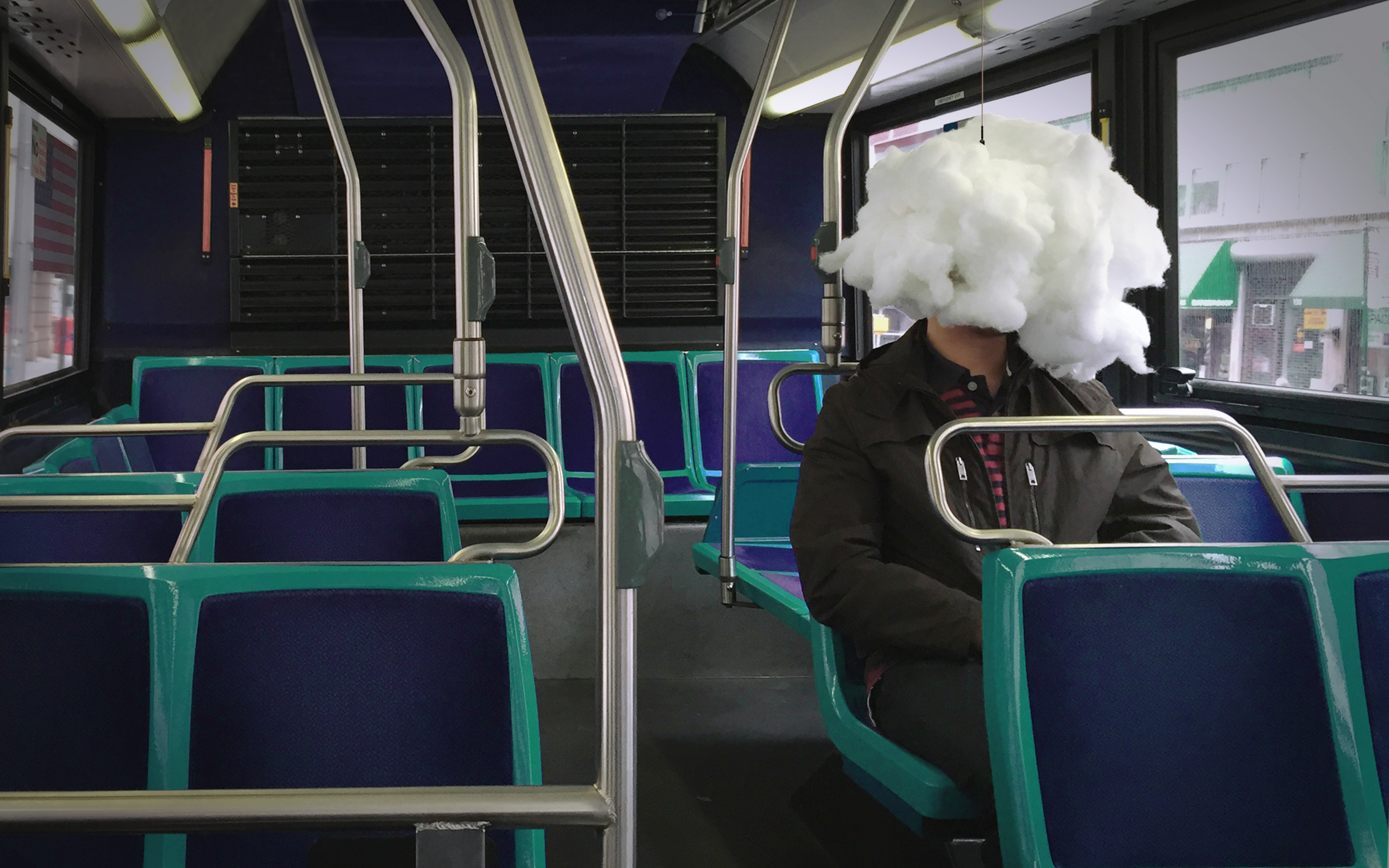 Imagined Bus, a proposal for a bus design with onboard services that bring attention to various social challenges, is one of six speculative design interventions developed by Parsons students as part of Mobility Speculations, a project partnership with Ford Motor Company.

NEW YORK, July 11, 2016 — What if rush hour in a single city could occur across three time zones? What if a bus ride could foster social interaction? What if driving wasn't a right, but an earned privilege?

Students at Parsons School of Design proposed these ideas—otherwise known as "speculative design interventions"—as part of a challenge from Ford Motor Company to reimagine the future of urban mobility. Speculative design is an approach in which designers pose "what if..." questions to envision alternatives to our current world in order to reframe complex issues.

Reflecting Parsons' commitment to socially engaged design, the initiative, Mobility Speculations, saw students confront complex problems facing urban spaces: increasing population, dwindling natural resources, and gridlock.

"These speculative design provocations stretch the realms of plausibility to imagine new possibilities for mobility and unseat facets of our socio-technological world that are rarely questioned," says Lara Penin, Associate Professor of Transdisciplinary Design at Parsons. "This initiative demonstrates the role of design in finding solutions to pressing issues and challenging the current status quo."


"This course was an opportunity to explore how emerging design methods could be used to tackle the challenges of future mobility," David Young, who served as Ford's lead on the project, said. "Throughout the course, I was impressed with the students' openness to exploring and inventing new design processes. The results were deeply thoughtful concepts and conversations. This is a new approach to innovation, one which is as vital for the entrepreneur as it is for the enterprise organization."


Designed by students in Parsons' Transdisciplinary Design graduate program, the "speculative design interventions" were developed in a class with the expertise of Ford representatives as well as visiting lecturers from the engineering firm ARUP and futurists Garry Golden and Stephan Sigrist.

The speculative design provocations include:

Interzone — A proposal to create three separate time zones within a single city to relieve traffic jams during peak commuting hours.

Blue Challenge — A game designed to encourage the shift from single occupancy modes of transportation to collective transport in order to lessen the strain on urban and natural resources.

HOV Zones — A city-wide system of carpooling and mass transportation regulated by municipal government. Zones dynamically update to designate which vehicle occupancy is permitted.

Access Plans — A new model for car companies that puts the focus on consumer needs as opposed to the sale of physical vehicles. The speculative proposal would offer services such as access to remote medical care and distributed storage, relieving the need to own a car.


Local Motive — A system that puts the responsibility for waste disposal onto hyperlocal entities, thereby lowering strains on city infrastructure and promoting responsible behavior regarding waste creation.

Imagined Bus — A proposal for a bus design with onboard services that bring attention to various social challenges. Busses might offer experiences such as data-free zones as sanctuaries from daily information overload.