the new school For jazz and contemporary music appoints dr. keller coker as dean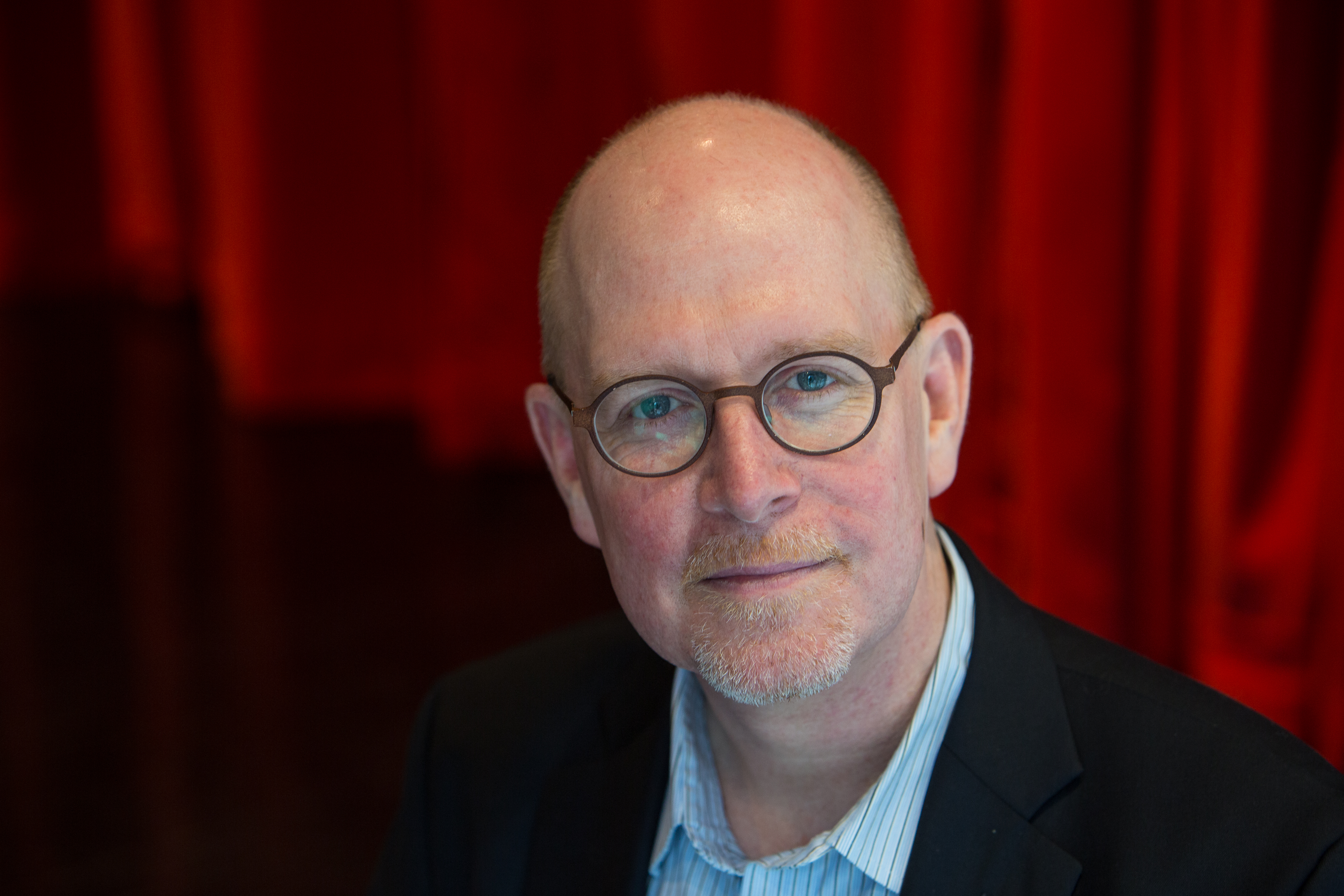 Dr. Keller Coker
March 9, 2017, New York, NY: Richard Kessler, Executive Dean of The College of Performing Arts at The New School announced today that Dr. Keller Coker has been appointed dean of The New School for Jazz and Contemporary Music. Dr. Coker's appointment is effective immediately. Dr. Coker is currently the associate dean for academic affairs at The New School for Jazz and Contemporary Music, and was selected after a highly competitive, international search.
"I am thrilled about the appointment of Keller Coker as dean of this wonderful school," said Richard Kessler, executive dean of The College of Performing Arts and dean of Mannes School of Music. "This was not an easy position to search for, considering the range of proven success and experience we were looking for, including music education, academic administration, organizational leadership, expertise across a wide range of jazz and contemporary music, and more. I have no doubt that Keller is going to do great things and everyone at The New School's College of Performing Arts is looking forward to rolling up their sleeves with Keller in this new position."
Dr. Coker is a jazz trombonist, composer, and arranger, who immediately prior to joining The New School was a full-time professor of music with tenure at Western Oregon University. Dr. Coker was educated at the University of Southern California's Thornton School of Music, where he received his bachelor and master of music degrees in jazz studies, a doctor of musical arts degree in historical musicology, and completed his Ph.D. coursework in historical performance.
"We were deeply impressed by Keller's work as associate dean," said Jane Ira Bloom, professor of jazz and co-chair of the search committee. "He clearly distinguished himself throughout the search process, which included campus visits for all of the four finalists. Keller brings to the position of dean a broad and deep background in performance, organizational leadership, music scholarship, teaching, academic affairs and a significant knowledge of a wide range of music from traditional jazz to pop, experimental, and classical."
During Coker's esteemed career, he founded the American Metropole Orchestra, served as executive director of the Smith Fine Arts Series, arranged music for Kurt Elling, Cuong Vu, Martha Reeves, Joe Lovano, and Allen Toussaint, produced shows for Aiofe O'Donovan, Dr. Lonnie Smith, the Turtle Island Quartet, and Sean Jones, and has developed and taught an extraordinarily wide range of courses including songwriting, early music ensemble, jazz composition, brass seminar, ethnomusicology, music history, improvisation, world music, music theory, popular music in America, and more.
Dr. Coker is succeeding recently retired Dean Martin Mueller, who led The New School for Jazz and Contemporary Music for 30 years. Dr. Coker comes on board at an exciting time, as The New School for Jazz and Contemporary Music recently joined with Mannes School of Music and School of Drama to create The College of Performing Arts. Among the many exciting developments is the announcement on March 1st, 2017, that The Stone, the legendary venue for experimental and avant-garde artists founded and run by John Zorn, will join forces with The New School's College of Performing Arts beginning in June, 2017.
The New School for Jazz and Contemporary Music was founded in 1986 by Arnie Lawrence, David Levy, and Paul Weinstein as a program of Parsons School of Design and led successfully for almost 30 years as a college of The New School by dean and director Martin Mueller. The school is renowned across the globe for its artist-as-mentor approach to learning. The world's leading jazz and contemporary musicians—Ben Allison, Jane Ira Bloom, Cecil Bridgewater, George Cables, Andrew Cyrille, Dave Douglas, Matt Wilson, Reggie Workman, and many more— work intimately with students to produce groundbreaking music in a one-of-a-kind music education. These mentors facilitate student exploration of their own talents, creation from scratch, and surfing across styles to develop new rhythms, compositions, musical language, and means of expression. This out of the box curriculum in a program for a student body of almost 300 students has helped develop a stunning list of alumni who have changed the face of music in the 20th and 21st centuries, including Bilal, Peter Bernstein, Avashai Cohen, Robert Glasper, Jose James, Mary Halvorson, Roy Hargrove, Brad Mehldau, and Marcus Strickland.
For more information about The School of Jazz, please visit www.newschool.edu/jazz
The College of Performing Arts at The New School
In 1919, a group of visionaries including the father of aesthetic education, John Dewey, designed a new kind of university, one where creativity could be fearless and world-changing. The New School was born. The early history of The New School is rich in providing a home for many of the most important performing artists of the 20th century, including John Cage, Aaron Copland, Henry Cowell, Martha Graham, Erwin Piscator, and Tennessee Williams. Today, The New School offers a groundbreaking College of Performing Arts (CoPA) where iconic schools of drama, jazz, and classical music unite. Here performing arts students work across disciplines to test the outermost limits of their artistry—and can study and collaborate with students at the university's top rated design school, liberal arts college, and legendary social research graduate school. Greenwich Village is the campus, but our reach is worldwide. Increasingly, CoPA students and faculty are collaborating on productions in music theater, experimental opera, song writing, composition, improvisation across disciplines and styles, music and film, and more, as the curricula of these three performing arts schools continues to develop new pathways reflective of today's artists practice.
For more information about the College of Performing Arts, please visit www.newschool.edu/performingarts
Founded in 1919, The New School was born out of principles of academic freedom, tolerance, and experimentation. Committed to social engagement, The New School today remains in the vanguard of innovation in higher education, with more than 10,000 undergraduate and graduate students challenging the status quo in design and the social sciences, liberal arts, management, the arts, and media. The New School welcomes thousands of adult learners annually for continuing education courses and calendar of lectures, screenings, readings, and concerts. Through its online learning portals, research institutes, and international partnerships, The New School maintains a global presence. Learn more at newschool.edu.