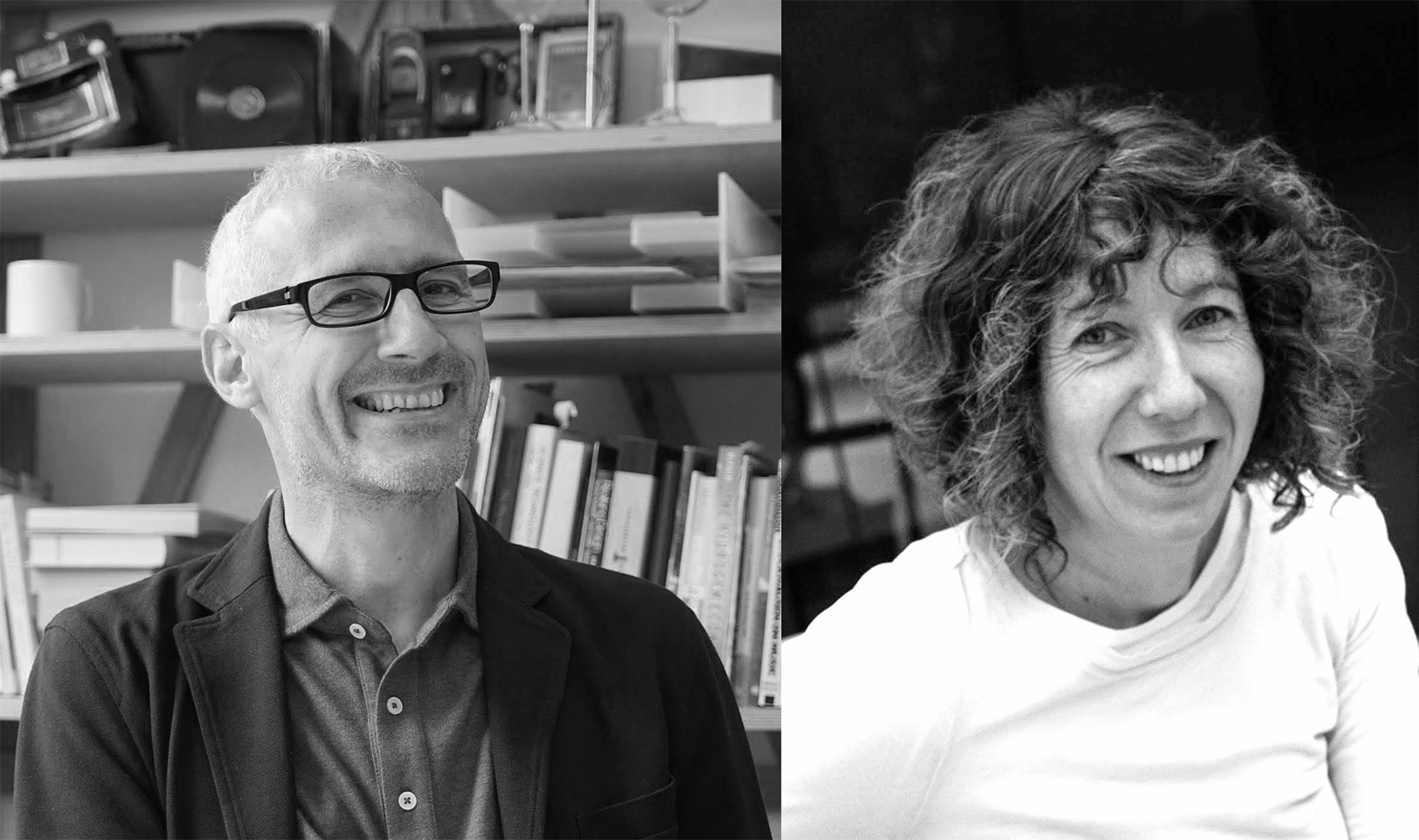 World-renowned London-based design duo Dunne & Raby have been appointed professors of Design and Emerging Technology at The New School.
NEW YORK, February 1, 2016—The New School announced today the appointment of London-based world-renowned designers and educators Anthony Dunne and Fiona Raby as professors of Design and Emerging Technology.
Widely known by their partnership name of Dunne & Raby, the duo will work across The New School, including at Parsons School of Design, to develop cutting-edge approaches to pedagogy and research at the intersections of social and natural sciences, design and technology.
"Dunne & Raby's pioneering and thoughtful approach to design fits nicely with The New School's innovative approach to integrative and collaborative learning," said Tim Marshall, The New School's Provost. "Their inspiration and insight will help our students to not only prepare for, but also help shape our social and technological futures."
Dunne & Raby will be based in Parsons' School of Design Strategies (SDS), but will work with programs and centers across the university, especially the Graduate Institute for Design, Ethnography and Social Thought (GIDEST). Part of their work will involve developing new research opportunities through research grants, foundations and industry partnerships.
Dunne & Raby's appointment will also help drive The New School's exploration of collaborations with other universities, including the MIT Media Lab, from which Dunne & Raby received the inaugural Media Lab Award in 2015. The award recognized their pioneering approach to critical design, and for breaking down the boundaries between science, technology, art, and the humanities.
Dunne & Raby are uniquely positioned for their new roles. Since 1994, Dunne & Raby have used design as a medium to stimulate discussion and debate among designers, industry professionals, and the public about the social, cultural and ethical implications of existing and emerging technologies. Their projects and publications include Speculative Everything: Design, Fiction and Social Dreaming (2013); Hertzian Tales: Electronic Products, Aesthetic Experience, and Critical Design (MIT Press 2005); Placebo, a collection of electronic objects exploring well-being in relation to domestic electromagnetic fields (2001); Technological Dreams Series: no.1, Robots (2007); and Design Noir: The Secret Life of Electronic Objects (2001).
Tony Dunne was previously professor and department head at the Royal College of Art in London, where he set up and led the Design Interactions program. He holds a PhD in Computer Related Design from RCA and was awarded the Sir Misha Black Award for Innovation in Design Education in 2009.
Fiona Raby was previously professor of Industrial Design at the University of Applied Arts in Vienna, and Reader in Design Interactions at the RCA. She holds an MPhil in Computer Related Design from RCA and has taught in Architecture for more than 10 years.