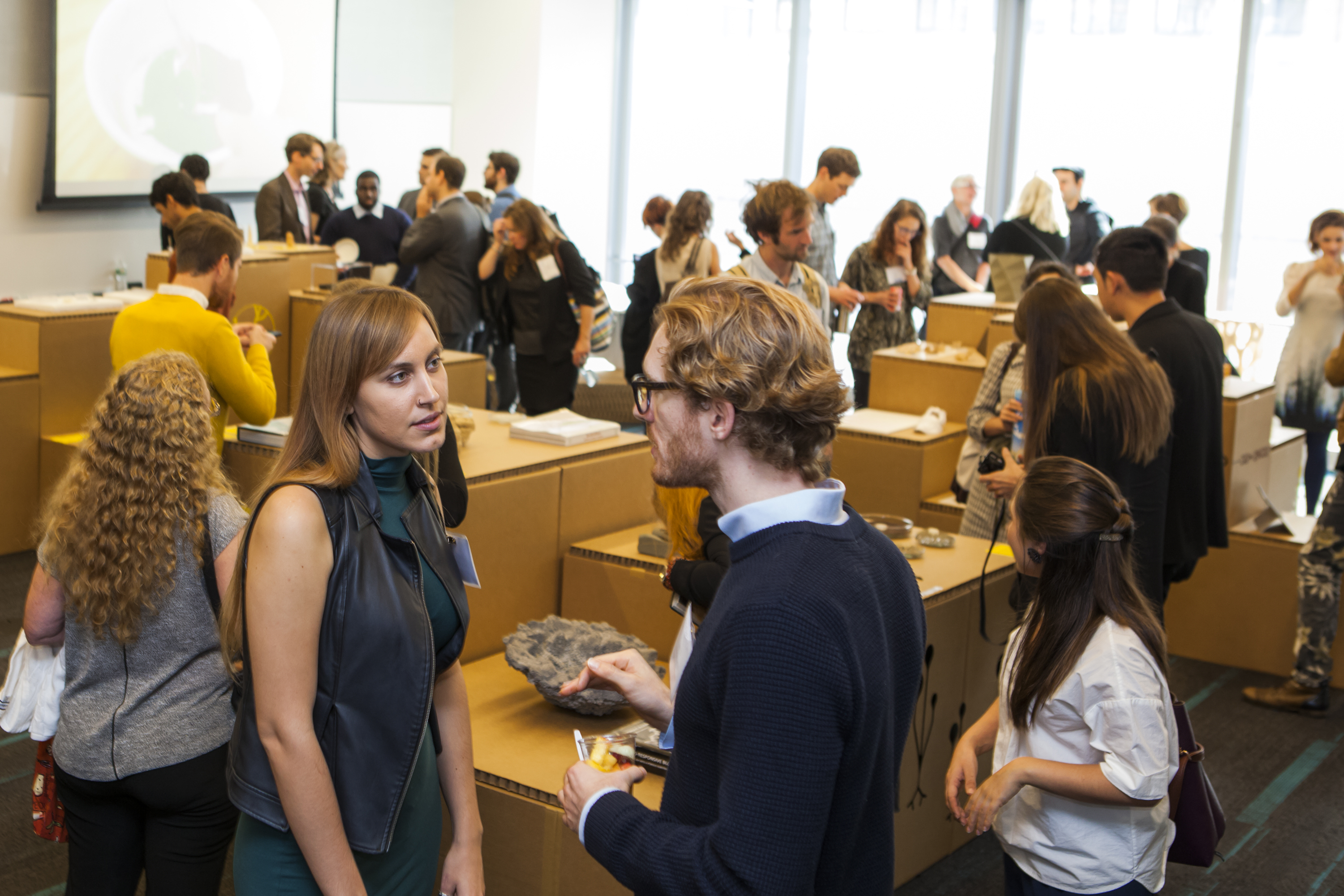 Biofabricate brings together leaders in the world of grown materials
New York, NY, November 15 - Biofabricate, the annual summit for the emerging world of grown materials, is returning to New York City to explore the nascent world of biomaterials. Founded in 2014 by TED Senior Fellow and Modern Meadow Chief Creative Officer Suzanne Lee, the event will examine how biotechnology is facilitating a new material revolution, from architecture to apparel. International attendees will discover disruptive research, and companies, using everything from yeast and bacteria to mushrooms and mammalian cells to literally grow the materials of the future.
"Since Biofabricate first began in 2014, the world of biomaterials has seen considerable advances in research, technology and scale. This year, in collaboration with Parsons School of Design and our lead sponsor Adidas, we've brought together the innovators making these advances possible," said Biofabricate founder Suzanne Lee. "More than ever before, we need intelligent discussion about the direction and challenges of biological and design innovation. Biofabricate is the place these conversations start."
"We are thrilled to host Biofabricate at Parsons this year," said Burak Cakmak, Dean of Fashion at Parsons School of Design. "As an institution that deeply values creative thinking and innovation, this is an exciting opportunity to bring our students and community in contact with inspiring ideas. At Biofabricate, we will be learning how to design the future; nothing could be more inspiring than that."
The conference will run from 9am to 5:30pm at The New School's Tishman Auditorium, and will feature a single track speaker program, interactive biomaterial prototypes, and opportunities to network with leaders in the worlds of biomaterials, design and biotechnology. Some highlights of the program include:
Curated speaker sessions on living materials, the boundaries of design and biology, and bringing cutting edge research from the lab to the street.
A special announcement by global sportswear brand Adidas.
A design lab showcasing some of the most creative applications of biotechnolgy and materials science, giving attendees the chance to see, touch and experience the frontiers of a new material revolution.
Presentations by global luminaries will take place throughout the day, and will feature:
Cyrill Gutsch, Parley for the Oceans
Professors Anthony Dunne and Fiona Raby, Parsons School of Design and design studio Dunne and Raby
James Carnes, Adidas
Eben Bayer, Ecovative
Ginger Kreig-Dosier, bioMASON
Jens Klein, AMSilk