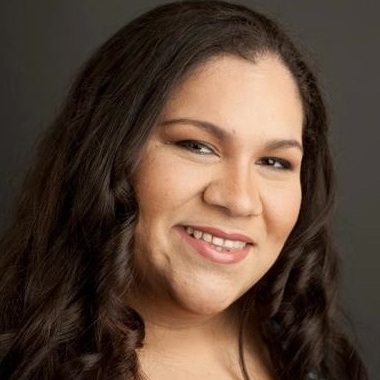 Gaby Pacheco, a leader of the immigrant rights movement, will deliver the keynote address at The New School's 79th commencement exercises.
NEW YORK (May 18, 2015) – Nationally recognized leader of the immigrant rights movement, Gaby Pacheco will deliver the keynote address at The New School's 79th commencement exercises on Friday, May 22 at 11 am at the Jacob J. Javits Convention Center, 655 West 34th St, New York City. President David E. Van Zandt will preside over the ceremony.
The event will be Livestreamed at https://livestream.com/TheNewSchool.
Pacheco has been one of the country's most passionate voices for immigration reform. An undocumented immigrant, Pacheco founded Students Working for Equal Rights, a Florida immigrant youth network, in 2005. Five years later, she and three other undocumented students led the four-month national "Trail of Dreams" campaign, walking from Miami to Washington, DC to call attention to the plight of immigrant families threatened by deportation and to urge President Obama to end deportations, particularly of DREAM Act–eligible youth. Pacheco also became the first undocumented Latina to testify in front of Congress.
In 2015, she was named one of the "30 Under 30" in Education by Forbes, and she was recently recognized as one of Huffington Post's "40 Under 40: Latinos in American Politics."
"We are thrilled to welcome Gaby Pacheco to speak at our commencement, the culmination of years of hard work by our students," Van Zandt said. "We are a university where students come to unlock their creative talent and, like Gaby, tackle some of the world's most pressing issues. I want to congratulate our students on their tremendous achievement and wish them luck as they embark on the next phase of their careers."
At the ceremony, honorary degrees will be granted to distinguished guests Jonathan Rose, a business, public policy, and not-for-profit leader dedicated to fostering environmental, social and economic resilience in cities; and Cassandra Wilson, a Grammy Award-winning jazz musician, vocalist, and songwriter. She was described by critic Gary Giddins as "a singer blessed with an unmistakable timbre and attack who has expanded the playing field" by incorporating country, blues, and folk music into her work."
The Class of 2015 is made up of 3467 associates, bachelors, masters and doctoral graduates in art and design, the social sciences, the humanities, management, and the performing arts. This is the first graduating class for many new academic programs, including MA in CreativePublishing and Critical Journalism, BA in Media Studies, BA and BS in Food Studies, BA in Journalism and Design, BA in Sociology, BA in Screen Studies, BFA in Art, Media and Technology and MA in History of Design and Curatorial Studies.