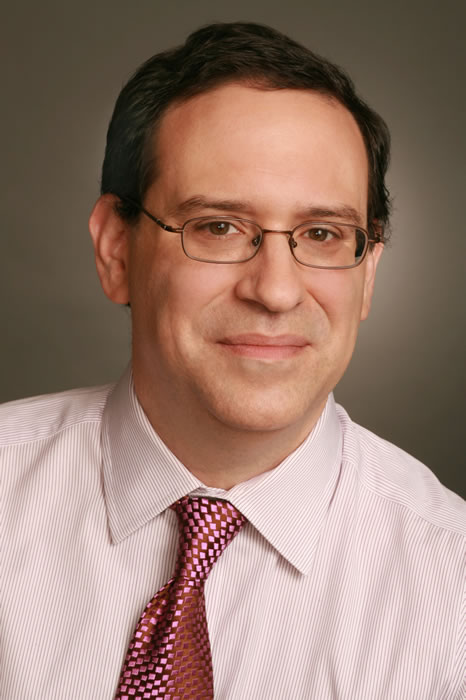 Howard Sherman will lead The New School for Drama's Arts Integrity Initiative (Photo by Joan Marcus)
NEW YORK (February 13, 2014) – The New School for Drama (Pippin Parker, Director) announces the launch of the Arts Integrity Initiative, a new project aimed at supporting and protecting the work of artists at every level of society and production. Under the leadership of arts administrator, writer and advocate Howard Sherman, Arts Integrity will not only examine and take an active role in instances of censorship and alteration of works, but also serve as a resource for the academic and professional arts communities.
The program is designed to ensure that audiences and practitioners alike have the opportunity to engage directly with challenging, vital work that reflects the very best the arts have to offer.
"As long as books are banned, creative works are rewritten, and plays and musicals are eliminated by schools because they deal with challenging issues, we need to be vigilant about protecting freedom of speech, quality education and the rights of artists," said Richard Kessler, Executive Dean of The New School's Performing Arts School and Dean of Mannes School of Music. "With this new program, The New School addresses the subject from multiple vantage points, developing students who understand the necessity of free artistic expression as a means by which to explore, reflect, and critique society." 
The program features new curricular opportunities for students that explore the value of free artistic expression, as well as enhanced community outreach and projects to confront the issue. These commitments will be amplified through a range of public programs to promote discourse on the silencing or manipulation of artistic works, copyright protection, and broader use of the arts as a vehicle for social engagement and justice.
Projects associated with the Office for Arts Integrity include integrated coursework in conjunction with a forthcoming Master's degree in Arts Management and Entrepreneurship; a collective space for affected professional and community artists to raise concerns and seek guidance; an online publication chronicling challenges to artistic expression and offering original work speaking directly to those issues from within the New School community and expert outside voices; and public programs to raise awareness of the silencing of artistic works and devise strategies for mobilization of the creative and educational communities.  
"I began doing work in this area on an ad hoc basis four years ago," said Sherman, "and since that time I've increasingly found the need for a proactive resource to study and address arts censorship, supporting both academic and professional arts companies in their efforts to do work that has the greatest rewards for their constituencies. At the same time, I find more and more examples of works being altered unilaterally to appease often arbitrary assessments of what is appropriate or acceptable – or even simply appealing."
Sherman continued, "Too often when challenges arise, those who are targeted don't know where to turn, and I hope we'll be able to provide those facing such restriction or tampering with guidance and on the ground resources, as well as collaborate with other organizations which share those goals, while bringing specific arts expertise to the table. In addition, our plan is to explore the roots of these issues in the arts and work collaboratively within schools and both the amateur and professional communities to develop best practices to reduce these high profile incidents over time, even as we look to explore cases that never reach the general public."
John Weidman, President of the Dramatists Legal Defense Fund, praised Sherman for his dedication to protecting artists' rights.
"Since he first picked up the anti-censorship banner, no one has been a more vocal, tireless, and effective advocate for the playwright's right to be heard than Howard Sherman," he said.
Recent examples of obstruction of artists' rights include the ongoing lawsuit preventing production of David Adjmi's dark parody 3C and the unauthorized alteration of the musical Hands on a Hardbody in its Texas premiere in Houston. Recent arts censorship efforts have included the cancelations of Almost, Maine in North Carolina and Spamalot in South Williamsport, Pennsylvania; and the cancelations and subsequent restorations of Rent in Trumbull, Connecticut and Sweeney Todd in Plaistow, New Hampshire.
Howard Sherman is senior strategy consultant at the Alliance for Inclusion in the Arts, a position he'll continue in parallel to his new role at The New School for Drama. Sherman has been executive director of the American Theatre Wing and the O'Neill Theatre Center, managing director of Geva Theater, general manager of Goodspeed Musicals and public relations director of Hartford Stage. He has recently been recognized as one of the National Coalition Against Censorship's "Top 40 Free Speech Defenders of 2014" and will be honored later this month with The Dramatists Legal Defense Fund's second "Defender" Award. His writing about the arts has been seen in such publications as American Theatre magazine, Slate and The Guardian, and he is the U.S. correspondent for London's The Stage newspaper. He blogs at www.hesherman.com.
For more information, or to arrange interviews with Howard Sherman, Richard Kessler, or Pippin Parker, Director of The New School for Drama, contact Kasia Broussalian, Communications Manager at The New School, at 212.229.5667 ext. 3990 or at [email protected]