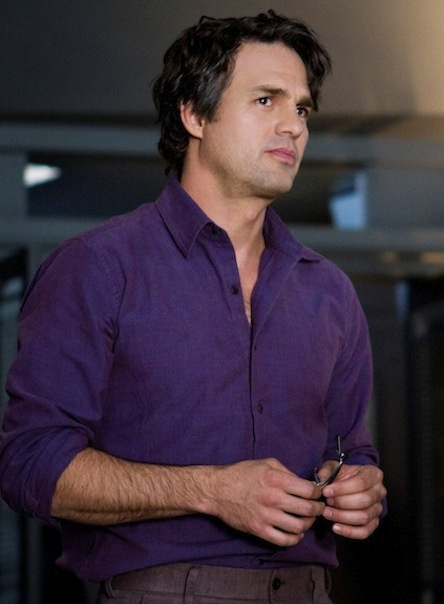 Mark Ruffalo
NEW YORK, March 5, 2014 – Acclaimed actor and director Mark Ruffalo will share his reflections on for stage and film to students and faculty as The New School for Drama's 2014 Artist-in-Residence.
As Artist-in-Residence, Ruffalo will join a master class for The New School for Drama's community of graduate students of acting. He will also speak with undergraduate and graduate acting, directing and playwriting students and faculty in an open forum on Tuesday, March 11 at 7:00 p.m. in Arnhold Hall, 55 W. 13th Street, 5th floor, moderated by Pippin Parker, director of The New School for Drama.
"Mark Ruffalo is not only recognized as one of the finest stage and film actors of his generation," said Parker, "but also a leading advocate for environmental issues. With a career that stretches from New York's experimental downtown theater scene to Hollywood blockbusters, Mark will give our students unique perspective on the role of citizen artist, which is in the best tradition of The New School."
Over more than 20 years, Mark Ruffalo has acted in films including Kenneth Lonergan's You Can Count on Me (Lonergan has also taught at The New School for Drama), Lisa Cholodenko's The Kids Are Alright (for which he was nominated for an Academy Award for Best Supporting Actor), Michel Gondry's Eternal Sunshine of the Spotless Mind, David Fincher's Zodiac, and The Avengers series. He is director of the film Sympathy for Delicious. Ruffalo had his start in New York theater as the cofounder of the Orpheus Theater Company. He is also well known for his environmental and political activism supporting renewable energy and clean water.
The New School for Drama's Artist-in-Residence series is a centerpiece of the program's hands-on, project-based educational method, which gives both BFA and MFA students direct access to New York's global theater scene. Past Artists-in-Residence have included Sir David Hare (2012-2013), Kathleen Chalfant (2011-2012), Joe Mantello (2010-2011), and Jon Robin Baitz (2009-2010).
Offering graduate and undergraduate degrees, The New School for Drama is home to a dynamic group of young directors, writers, actors, creative technologists, and award-winning faculty. With a core belief in rigorous creativity and collaborative learning, our programs embrace civic awareness across performance disciplines to create work imbued with professionalism, imagination and social context.
About The New School
The New School, based in the heart of New York City's Greenwich Village, is a legendary, progressive university inspiring undergraduates, graduate students and others to catalyze change in an inconstant world. Founded in 1919 as a hub of intellectual freedom by a group that included Charles Beard, James Harvey Robinson, John Dewey, and Thorstein Veblen, The New School today is a major degree-granting university comprised of distinct academic divisions. The university's 10,500 students are enrolled in 88 degree programs in the humanities and social sciences, design, administration and management, and the performing arts. In addition, the university's campus welcomes 3,544 adult learners in more than 650 continuing education courses every year. The New School holds hundreds of public programs that exemplify its commitment to democratic practice and social justice. For more information, visit www.newschool.edu.

###