Director Sebastian junger in person at the new school
Speaking Following Screening of Which Way is The Front Line From Here:
The Life and Time of Tim Hetherington Monday, May 13, at The New School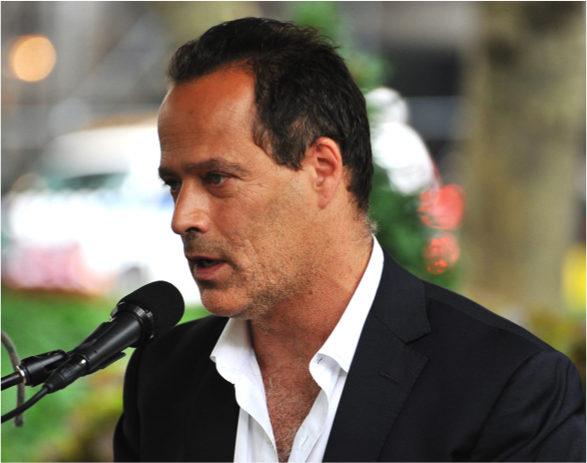 Sebastian Junger (image by Flickr user asterix611)
A screening of the powerful new feature-length HBO documentary Which Way Is The Front Line From Here? The Life and Time of Tim Hetherington including a Q&A with director Sebastian Junger.
Hetherington's Restrepo co-director and bestselling author Sebastian Junger (The Perfect Storm, War) traces his close friend's work across the world's battlefields to reveal what made him such a singular talent -- and remarkable human being. The film also illuminates the incredible risks of the combat journalist's profession, at a time when they are dying with greater and greater frequency in war zones.
Who:

Sebastian Junger, author of The Perfect Storm and co-director of the Oscar-nominated documentary about
the war in Afghanistan, Restrepo, with Tim Hetherington

Andrew Meier, journalist and professor at Eugene Lang The New School for Liberal Arts
Background:

About Eugene Lang College The New School for Liberal Arts
Eugene Lang College The New School for Liberal Arts is a seminar-style liberal arts college located in New York City that was established in 1985. Remaining faithful to its founding philosophy, Eugene Lang College grew out of a highly progressive freshman-year program developed at The New School in 1973. Lang offers intensive liberal arts study as well as a faculty committed to teaching undergraduates in an interdisciplinary context. Majors include. Areas of study include religious studies, urban studies, social inquiry, interdisciplinary science, culture and media, literary studies, the arts, philosophy, interdisciplinary science, psychology, economics, environmental studies, philosophy and education studies. For more information, visit www.lang.newschool.edu.