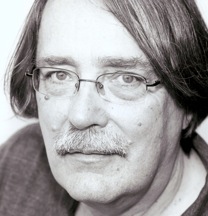 James Miller, chair of liberal studies at The New School for Social Research
NEW YORK, April 9, 2013- The New School for Social Research presents The Kronstadt Moment - The Road to Damascus, an interdisciplinary conference on the changing discourse on religious and ideological faith. The two-day event will analyze current understandings of conversion - the awakening of knowledge or understanding that precedes a change of lifestyle - and disenchantment - a term made popular by Max Weber, which describes the modern bureaucratic and secular state, placing emphasis on science over belief.
"Though notions of conversion and disenchantment may have roots in Western religion, emphasis in the discourse has since transitioned to the allegorical significance in moments as diverse as scientific inspiration or a sudden allegiance to political ideals," said Jim Miller, keynote speaker and chair of Liberal Studies at The New School for Social Research. "There is an unexplained allure to conversion that defies a concrete definition or explanation; it is this very allure - and sudden loss of it -that invites investigation though a number of lenses, not only theological, but philosophical, anthropological, cultural, and political."
Along with Miller, speakers include Simon Critchley, Hans Jonas professor of philosophy at The New School for Social Research, author of Faith of the Faithless and editor of The Stone blog on The New York Times; Inessa Medzhibovskaya, associate professor, co-chair of literary studies at The New School for Social Research and author of Tolstoy and the Religious Culture of His Time: A Biography of a Long Conversion, 1845-1887; Karl Morrison, Episcopal priest, former Rutgers professor, and author of The Mimetic Tradition of Reform in the West; and Thomas Macho, chair of the department of cultural studies at Humboldt University in Berlin, and author of Das Leben Ist Ungerecht.
Hosted by the Liberal Studies Department at The New School for Social Research, The Kronstadt Moment will be held in the Wollf Conference Room at 6 East 16th Street in New York. Admission is free and open to the public, but RSVP is recommended by emailing Virginia Dellenbaugh at conference@kronstadt-damascus.com with a name and date(s) of attendance. For more information, visit the conference website at www.kronstadt-damascus.com/Welcome.html. This conference is supported by the Goethe-Institut New York.

Founded in 1919, The New School was born out of principles of academic freedom, tolerance, and experimentation. Committed to social engagement, The New School today remains in the vanguard of innovation in higher education, with more than 10,000 undergraduate and graduate students challenging the status quo in design and the social sciences, liberal arts, management, the arts, and media. The New School welcomes thousands of adult learners annually for continuing education courses and calendar of lectures, screenings, readings, and concerts. Through its online learning portals, research institutes, and international partnerships, The New School maintains a global presence.. Learn more at www.newschool.edu.
###