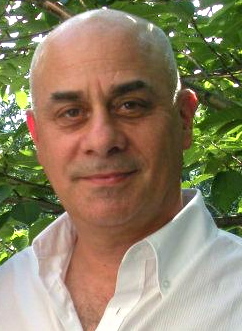 Will Milberg
NEW YORK (March 14, 2013) - The New School today announced the appointment of William Milberg to Dean of The New School for Social Research, the university's graduate division of social sciences. Milberg succeeds Michael Schober, who will return to The New School for Social Research's psychology faculty after seven years as Dean.
"The New School for Social Research has for nearly a century stood at the forefront of intellectual freedom and progressive thought," said President David E. Van Zandt. "Will's 22 years of service at The New School for Social Research is testament to his abiding belief in the division's crucial role of advancing cutting-edge social science study in our university and in the global academic community."
As Dean, Milberg will lead The New School for Social Research's more than 1,000 students and 83 faculty members in anthropology, economics, philosophy, politics, psychology, sociology, historical studies and liberal studies. Founded in 1919, The New School for Social Research became a degree-granting institution in 1934. In 1933, the NSSR established the University-in-Exile to provide shelter and academic freedom to intellectuals threatened by the rise of fascism, including Hanna Arendt, Leo Strauss, Claude Levi-Strauss and Max Wertheimer. Today, The New School for Social Research is home to leading academic voices including philosopher Simon Critchley (Faith of the Faithlessness, moderator of The New York Times' The Stone series), historian James Miller (Examined Lives: From Socrates to Nietzsche), and labor economist Teresa Ghilarducci (When I'm Sixty-Four). The division includes one of the few heterodox economics departments in the United States, providing an essential voice for alternative economic thought.
"It is an honor to take a leadership position at this institution," said Milberg. "The New School for Social Research has long been an important voice for innovative thinking about society and social change, and for critical discussion about ethics and social action. I look forward to expanding our role in international debates about democracy, education, global media and culture."
Will Milberg first joined The New School for Social Research in 1991 as assistant professor of economics. He became associate professor in 1998, and twice served as chair of the economics department in 1998 to 2001 and 2009 to 2012. His research focuses on globalization, outsourcing, employment and income distribution, international trade policy, and the history and philosophy of economics. Milberg's latest book, Outsourcing Economics: Global Value Chains in Capitalist Development (Cambridge University Press) will appear this year. He also co-authored two books with Robert Heilbroner, author of The Worldly Philosophers and longtime professor at the NSSR: The Making of Economic Society (Prentice Hall, 2011) and The Crisis of Vision in Modern Economic Thought (Cambridge University Press, 1995). Milberg has published more than 50 academic journal articles and chapters, and has worked as a consultant to the United Nations Development Programme, the International Labour Organization, the United Nations Conference on Trade and Development and the World Bank. He is on the editorial boards of Politics and Society, The International Labour Review, The International Review of Applied Economics, and the Forum for Social Economics. He earned a B.A. in French and Economics from the University of Pennsylvania, and a PhD. in Economics from Rutgers University.