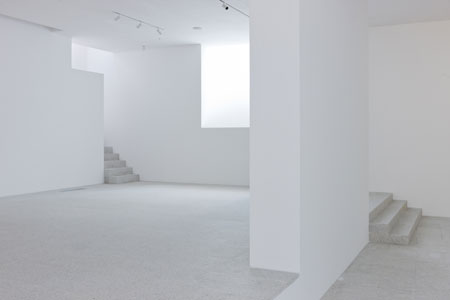 Daeyang Gallery and House, Seoul, Korea (2012), Steven Holl Architects
Luminous Talks
November 8, 2013, 12:00 p.m. – 6:30 p.m.
Anna-Maria and Stephen Kellen Auditorium
Sheila C. Johnson Design Center
Parsons The New School for Design
66 Fifth Avenue, New York
Free and Open to the Public, and also Streaming Online; Advance Registration Requested
Visit the Philips Lighting University Website
NEW YORK, October 16, 2013—On November 8, Philips and Parsons The New School for Design will bring together architects, lighting designers and researchers for a symposium on the dualistic relationship between natural light and the latest electric lighting technologies, and the influence these systems have on human well being. The event is part of Luminous Talks, a programming series now in its second year, which was developed by Philips and Parsons to inspire dialogue around relevant topics in the field. This year's theme, Nature and Man-Made, builds on last year's focus on human health and well being to consider the human presence amidst these forces and their psychological and physiological impact.
The November 8 event will feature presentations by:
• George Craford, a research scientist and lighting fellow at Philips, whose work focuses on LED technology, who will discuss the history, evolution and future trends of LED technology the design possibilities they enable for architects and lighting designers.
• Raymond van Ee, a principal researcher at Philips and an expert on how the brain processes sensory signals will discuss how designers can create dynamic electric lighting systems that optimize human behavior;
• Davidson Norris, an architect who investigates how natural light affects the function, aesthetics and perception of three-dimensional space, who will draw from examples of his work to explore the role of applied science, materials research and poetics in the design of light-driven space, experience and perception.
• Noah Yaffe, a partner with Steven Holl Architects, a firm known for their sensitive use of light as an integral design element, will explore the deep richness of this sensory experience. In the firm's work, considerations of time, diurnal transitions, color, spatial sequencing and human perception interplay with other social, formal and material relationships.
Following the presentations, there will be a panel discussion with all the speakers, moderated by Matthew Cobham of Philips Lighting and Derek Porter, Director of the MFA Lighting Design program at Parsons The New School for Design and principal of Derek Porter Studio.
The event is free and open to the public, although advance registration is recommended. To learn more about the event, and upcoming webinars on the latest research in the field, please visit the Philips Lighting University website.
About Parsons The New School for Design
Parsons The New School for Design is one of the leading schools of art and design in the world, and its School of Constructed Environments is the only integrated school of Architecture, Interior Design, Lighting Design and Product Design in the United States. Lighting has been an important part of design education at Parsons since the 1970s, when the school launched the first graduate program in this field. Today, the MFA in Lighting Design is one of the leading programs in the world that examines the relationship between theory, technical application and professional practice.. For more information, visit the Parsons website.
About Royal Philips Electronics
Royal Philips (NYSE: PHG, AEX: PHIA) is a diversified health and well-being company, focused on improving people's lives through meaningful innovation in the areas of Healthcare, Consumer Lifestyle and Lighting. Headquartered in the Netherlands, Philips posted 2012 sales of EUR 24.8 billion and employs approximately 115,000 employees with sales and services in more than 100 countries. The company is a leader in cardiac care, acute care and home healthcare, energy efficient lighting solutions and new lighting applications, as well as male shaving and grooming and oral healthcare. News from Philips is located at www.philips.com/newscenter.
# # #