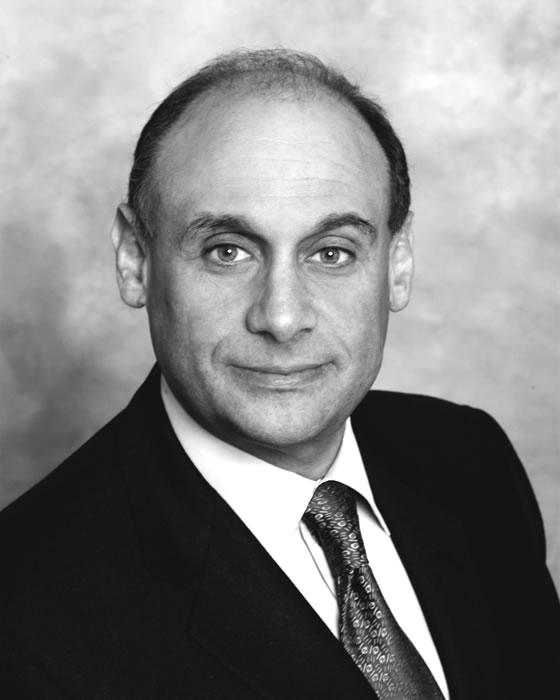 Daniel R. Tishman
New York, Tuesday, February 19, 2013 - The New School presents its LaGuardia Award to Daniel R. Tishman, Chairman and CEO of Tishman Construction and Vice Chairman of AECOM, for his leadership in sustainable building, education, and urban planning. The award, which recognizes the contributions of individuals who exemplify the courage of New York City's legendary mayor, Fiorello H. LaGuardia, will be given at a February 28 dinner at the Mandarin Oriental in New York. Nationally recognized environmental advocate Carol Browner, who served as director of the White House Office of Energy and Climate Change Policy from 2009 to 2011, will deliver the keynote address.
"Over the course of his career, Dan Tishman has demonstrated a singular commitment to identifying and expanding the common ground between economic growth and environmental responsibility," said New School President David E. Van Zandt. "As we educate a new generation of civic leaders, The New School has made sustainability a central focus - and Dan's vision guides and inspires these efforts, illustrating the positive change that can be brought about by a leader's determination, creativity and belief."
The LaGuardia Award Dinner supports scholarships at The New School, which has made urban sustainability the foundation of new programs. In recent years, the university welcomed its first class of Environmental Policy and Sustainability Management masters students, launched a sustainability finance specialization, and worked with Habitat for Humanity of D.C. to make green construction practices an affordable component of every home built. Past LaGuardia Award honorees include President Bill Clinton, Governor Mario Cuomo, Senator Daniel Patrick Moynihan, and John Tishman. Secretary of State Hillary Clinton, Senator Al Franken and Mayor Michael Bloomberg have given LaGuardia Dinner keynote addresses.
For more than 25 year, Daniel Tishman has been at the forefront of real estate development and green building in New York City. Under his leadership, Tishman Construction built 4 Times Square, the first green skyscraper in New York City; 7 World Trade Center, the first office tower in New York City to be certified under the Leadership in Energy and Environmental Design (LEED) rating system; and The New School's 16-story University Center, set to open to the public in January 2014 with LEED Gold rating. In addition, the corporation recently completed construction of the Bank of America Tower at One Bryant Park, the first skyscraper in the world to be certified LEED Platinum, and the LEED Gold-certified CityCenter, which is the largest and most sustainable mixed-use hotel, residential, retail and casino complex in the United States.
Sustainability also defines Daniel Tishman's significant philanthropic advocacy. He has given generously to The New School's Tishman Environmental Design Center, internships, and participated in scholarship support in his own name and father's name over the past several years. In 2006, Mayor Michael Bloomberg appointed Tishman to New York City's Sustainability Advisory Board, where he provided expertise and input for the creation of PlaNYC 2030, the blueprint for greening New York City. In addition, Tishman is Chairman of the Board of the Natural Resources Defense Council, one of the world's leading environmental advocacy organizations.
Currently a Senior Counselor at Albright Stonebridge Group and Distinguished Senior Fellow at the Center for American Progress, Carol Browner most recently served as Assistant to President Obama and director of the White House Office of Energy and Climate Change Policy, where she oversaw the coordination of environmental, energy, climate, transport, and related policy across the federal government. During her tenure, the White House secured the largest investment ever in clean energy and established the national car policy that included both new automobile fuel efficiency standards and first ever greenhouse gas reductions.
Under President Clinton, Browner served as the Administrator of the Environmental Protection Agency, where she adopted the most stringent air pollution standards in U.S. history; set for the first time a fine particle clean air standard; and spearheaded the reauthorization of the Safe Drinking Water Act as well as the Food Quality Protection Act. Browner has been recognized for working with both environmentalists and industry to set scientific-based public health protections while providing businesses important flexibilities in how to meet those standards.
About The New School
Founded in 1919, The New School was born out of principles of academic freedom, tolerance, and experimentation. Committed to social engagement, The New School today remains in the vanguard of innovation in higher education, with more than 10,000 undergraduate and graduate students challenging the status quo in design and the social sciences, liberal arts, management, the arts, and media. The New School welcomes thousands of adult learners annually for continuing education courses and calendar of lectures, screenings, readings, and concerts. Through its online learning portals, research institutes, and international partnerships, The New School maintains a global presence. Learn more at www.newschool.edu.