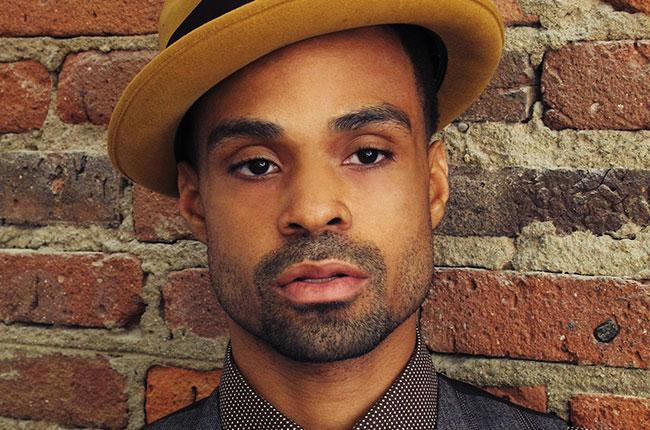 Bilal will perform at the Jazz Alumni Concert at the Highline Ballroom on September 18
NEW YORK, September 4, 2013- For more than a quarter of a century, The New School for Jazz and Contemporary Music has been a pioneer in music education. Mentored by a teaching faculty of New York City musicians, alumni have achieved notable artistic and commercial success in a wide range of styles and genres, from our shared roots in jazz, to rock, soul, rhythm and blues, afrobeat, electronic music, folk, jam bands, and points beyond. The New School for Jazz's fall roster of public programming reflects this diversity of talent represented by the school's students and alumni.
Editors Note: Click here for a full calendar of events.
The New School for Jazz kicks off its semester with the third annual Jazz Alumni Concert (Sept. 18) at the Highline Ballroom, which features performances by three generations of alumni, including acclaimed jazz, soul, and hip hop artist Bilal, guitarist Gilad Hekselman, and Eddie Barbash, saxophonist and member of The Amigos Band. Vocalist and Jazz alumna Brianna Thomas will accompany the trio. The Alumni Concerts began in 2011 to commemorate the school's 25th anniversary, and have become an annual tradition.
"This concert is a great way for us to showcase the incredible richness and diversity of our musical community, to demonstrate the artistic relevance and credibility of our graduates, and to celebrate their success," said Martin Mueller, the executive director for The New School for Jazz and Contemporary Music. "We have a fantastic lineup of alumni artists this year, and we think it's going to be the best one yet."
In keeping with the school's commitment to pushing boundaries in classical and contemporary music, The New School for Jazz will host the pianist Freddie Redd on October 2 at Dizzy's Club Coca Cola. One of the last founders of the hardbop golden age still performing, Redd will play his classic Blue Note recording "Shades of Redd" with alumni Uri Zelig on drums and Alex Claffy on the bass.
"We're so pleased to have developed a strong new programming partnership with Dizzy's Club Coca Cola at Jazz at Lincoln Center," said Mueller. "The New School for Jazz will be part of several events in the club each semester, and we're starting things off with this very special project featuring two of our students and the legendary, but often overlooked, composer and pianist Freddie Redd."
Editors Note: Click here for a full calendar of events.
Founded in 1919, The New School was born out of principles of academic freedom, tolerance, and experimentation. Committed to social engagement, The New School today remains in the vanguard of innovation in higher education, with more than 10,000 undergraduate and graduate students challenging the status quo in design and the social sciences, liberal arts, management, the arts, and media. The New School welcomes thousands of adult learners annually for continuing education courses and calendar of lectures, screenings, readings, and concerts. Through its online learning portals, research institutes, and international partnerships, The New School maintains a global presence. Learn more at www.newschool.edu.