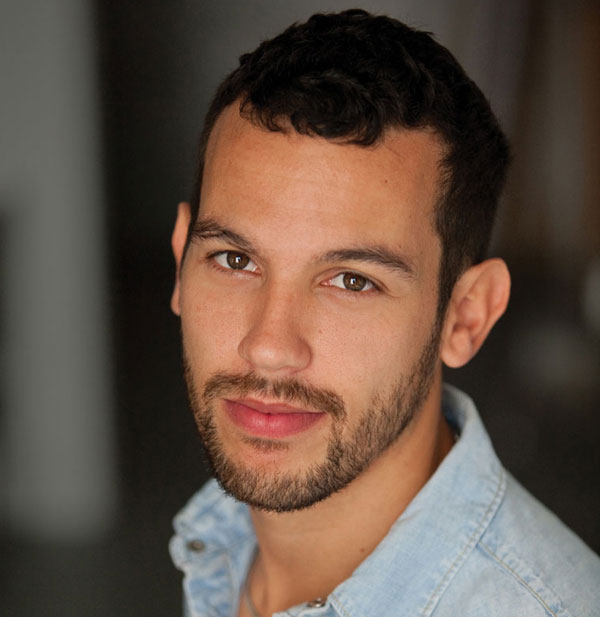 Author Justin Torres will host the National Book Awards Finalists Reading on November 19. (Photo by Gregory Crowley).
NEW YORK, November 8, 2013- The School of Writing at The New School for Public Engagement announces additional listings for its fall and winter public programming—including readings, discussions and lectures—for the end of the year. The revised schedule features 20 events with premier novelists, poets, critics, and editors, including the annual National Book Awards Ceremony Reading (Nov. 19), a New School tradition.
Editors Note: Click here for a full calendar of events.
Intimate public forums will showcase both established and new literary artists across genres. The Arts Writing Criticism Forum presents a conversation with editor and writer Kathryn Schulz (Being Wrong: Adventures in the Margin of Error) on November 18. Poetry Forums will feature Edward Mendelson, the literary executor of the W.H. Auden estate (Nov. 20), and Major Jackson (Holding Company and Hoops) (Dec. 11). The Writing for Children Forum: "Fame and Fortune" with publisher Alessandra Balzer and agent Joe Monti will speak about breaking into publishing, and the Riggio Forums, hosted by celebrated critic and essayist Greil Marcus, will welcome novelist Steve Erikson (These Dreams of You) on November 13, and musician Rennie Sparks of the Handsome Family duo on December 4.
On November 19, The New School will once again host the National Book Awards Finalists Reading, honoring authors in the categories of Poetry, Fiction, Nonfiction, and Young People's Literature. The program will feature readings by nominees including Jhmupa Lahiri (The Lowlands), George Saunders (Tenth of December), and Adrian Matejka (The Big Smoke). The event will be hosted by Justin Torres, author of We The Animals.
The School of Writing will also host a series of upcoming events with the renowned African American poets' collective Cave Canem, beginning with a November 7 discussion with Kwame Dawes (Duppy Conqueror: New and Selected Poems), Roger Reeves (King Me), and Kamilah Aisha Moon (She Has A Name). On November 12, Cave Canem Presents: Poets on Craft will feature a discussion with Nathalie Handal (Poet in Andalucía) and Frank X Walker (Turn Me Loose: The Unghosting of Medgar Evers).
The university presents two upcoming Women Writers of the Diaspora events, celebrating literature written by women across the African Diaspora. The first of these will feature author Mecca Jamilah Sullivan (Blue Talk and Love) (Nov. 7), while Kim Coleman Foote (Salt Water Sister) will present a reading in the final installment of the series (Nov. 21).

Editors Note: Click here for a full calendar of events.
Founded in 1919, The New School was born out of principles of academic freedom, tolerance, and experimentation. Committed to social engagement, The New School today remains in the vanguard of innovation in higher education, with more than 10,000 undergraduate and graduate students challenging the status quo in design and the social sciences, liberal arts, management, the arts, and media. The New School welcomes thousands of adult learners annually for continuing education courses and calendar of lectures, screenings, readings, and concerts. Through its online learning portals, research institutes, and international partnerships, The New School maintains a global presence. Learn more at www.newschool.edu.
###