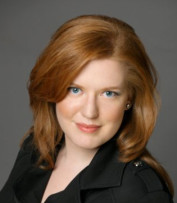 Jennifer Johnson Cano will perform on Friday, May 31
NEW YORK (May 7, 2013)—Mannes College The New School for Music announces the 13th annual Mannes Beethoven Institute, which will explore Beethoven's sonatas and chamber music together with solo and chamber works of the American composer Peter Lieberson (1946-2011) in a week of intensive study. The Institute will run May 30 - June 4, 2013, with faculty concerts on May 31 and June 3.
Participating faculty includes pianists Benjamin Hochman, Yuri Kim, Robert McDonald, and Thomas Sauer; violinists David Bowlin and Ara Gregorian; cellist Michael Kannen; mezzo-soprano Jennifer Johnson Cano and tenor Nils Neubert.
Faculty concerts will take place on Friday, May 31, and Monday, June 3 at 8:00 PM. Admission is $20; tickets are available in advance at www.newschool.edu/mannes/beethoven-institute and at the door on the evening of the performances. Students of the Institute will perform on Tuesday, June 4 beginning at 1:00 p.m. Admission to the student performances is free.
The Beethoven Institute will be held at Mannes College The New School for Music at 150 West 85th Street (between Amsterdam and Columbus Avenues) in NYC. For more information, call 212-580-0210, Ext. 4879, e-mail BeethovenInstitute@newschool.edu or visit the website at
www.newschool.edu/mannes/beethoven-institute
FOR LISTINGS:

Friday, May 31 at 8:00 PM
Program: Beethoven: Sonatas Op. 30, No. 1 and Op. 110. Peter Lieberson: Elegy for violin and piano, Variations for piano, Rilke Songs.
Artists: David Bowlin, Jennifer Johnson Cano, Ara Gregorian, Robert McDonald, Thomas Sauer.
Monday, June 3 at 8:00 PM
Program: Beethoven: Trios, Op. 9, No. 1 and Op. 70, No. 2; selected songs. Peter Lieberson: Bagatelles, The Ocean that Has No West and No East.
Artists: David Bowlin, Ara Gregorian, Benjamin Hochman, Michael Kannen, Yuri Kim, Nils Neubert, Thomas Sauer.

Mannes College The New School for Music develops the next generation of classical musician/citizens by combining the music conservatory traditions with the cutting-edge advantage of being part of The New School, the nation's foremost progressive university. Founded in 1916, the Mannes formula for quality education has capitalized on its world-class faculty, location in the heart of the global arts capital, small class size, and a living tradition of rigor and depth that develops strong technique and great artistry. The Mannes ethos forms the basis of a vibrant community, whether you are a degree or diploma student in the College or Extension divisions, or a young person studying in Mannes Prep. In this second decade of the 21st century, when demands on artists are greater and more complex than ever, Mannes is committed to providing a wide range of exciting learning and knowledge building in partnership with its sister divisions of The New School, including one of the world's great design schools, Parsons The New School for Design; the liberal arts at Eugene Lang College; public policy, business, and civic engagement in The New School for Public Engagement; and cross disciplinary arts learning at The New School for Jazz and Contemporary Music and The New School for Drama. For more information on Mannes and The New School visit www.newschool.edu/mannes.