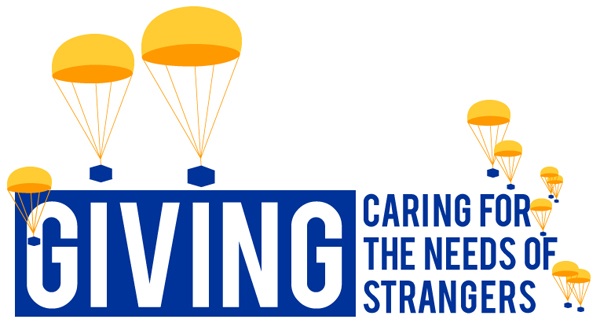 The Center for Public Scholarship's conference on Giving will take place from Dec. 6 through Dec. 8

NEW YORK, November 15, 2012- In the wake of the destruction caused by Hurricane Sandy, the needs of strangers has been brought to the forefront of public conversation. In this critical moment, The New School's Center for Public Scholarship is convening its 28th Social Research conference, entitled Giving: Caring for the Needs of Strangers. The conference will be held on Thursday through Saturday, December 6 to 8, 2012 at The New School in New York City.

"At a time when the gap between the rich and the poor continues to widen, when most countries in the world are suffering deep financial crises affecting their labor markets, and when catastrophic natural and man-made disasters seem to be on the rise, considering the philosophical, political, economic, and cultural meaning of giving is an intellectual priority," said Arien Mack, Alfred and Monette Marrow Professor of Psychology and Social Research conference director at The New School for Social Research.

On Thursday, December 6, at 6:00 p.m., the conference will begin with a keynote presentation by Deogratias Niyizonkiza, founder and director of Village Health Works in Burundi, and a conversation with Tracy Kidder, Pulitzer Prize-winning author who wrote about Dr. Niyizonkiza's remarkable life in his book, Strength in What Remains.

The conference will continue on Friday and Saturday, December 7 and 8, with talks from a roster of distinguished speakers who will examine a wide range of issues-from the religious and philosophical grounds for giving, the psychology of altruism, the relationship between democracy and philanthropy, to the effectiveness and future of global philanthropy, and how social media and philanthro-capitalism are changing the field.

Among the distinguished speakers are The New York Times' Tina Rosenberg, The Economist's Matthew Bishop, J. Bryan Hehir (Harvard Kennedy School of Government), Peter Singer (Princeton University), and Rob Reich (Stanford University). See here for a full schedule: www.newschool.edu/cps/subpage.aspx?id=80880

Admission to Giving is $40 for the full conference and $12 per session. The conference is free for full-time students (with valid ID) and New School faculty, alumni and staff (with valid ID). Preregister online at www.newschool.edu/cps/subpage.aspx?id=68396, or by emailing cps@newschool.edu.

The conference begins Thursday, December 6 at 6:00 p.m. and concludes Saturday, December 8 at 3:30 p.m. Sessions will be held in The New School's John Tishman Auditorium at 66 West 12th Street between Fifth and Sixth Avenues. The complete program, speaker'' bios, and paper abstracts can be reviewed online at http://www.newschool.edu/cps/giving/.

Papers presented at the conference will appear in a special issue of Social Research: An International Quarterly. This conference is made possible by generous support from the John Templeton Foundation and the Rockefeller Archives Center.

About Social Research: An International Quarterly
An award-winning journal, Social Research has been mapping the landscape of intellectual thought since 1934. Most issues are theme-driven, combining historical analysis, theoretical explanation, and reportage in rigorous and engaging discussion by some of the world's leading scholars and thinkers. Articles cover various fields of the social sciences and the humanities and thus promote the interdisciplinary aims that have characterized The New School for Social Research since its inception. Recent issues have focused on such themes as "Happiness," "Migration Politics," and "The Religious-Secular Divide." The Social Research conference series was launched in 1988 and aims to enhance public understanding of critical and contested issues by exploring them in broad historical and cultural contexts. For more information, visit www.newschool.edu/cps.

About the Center for Public Scholarship
The Center for Public Scholarship aims to bring the best scholarship and expertise to bear on current, pressing social issues in a way that makes the scholarship accessible to the public and simultaneously deepens understanding of what may be at stake and how to proceed. It seeks to become a catalyst for events that draw on the humanities, social sciences, design, and public policy and have the potential of accomplishing our mission, namely, enhancing the public's understanding of the significant issues of our time. The Center is dedicated to promoting academic freedom and freedom of inquiry, goals that are rooted in the earliest history and ideals of The New School.

About The New School
The New School, a leading progressive university in New York City, was founded in 1919 as a center of intellectual and artistic freedom. Today The New School is still in the vanguard of innovation and experimentation in higher education, with more than 10,000 undergraduate and graduate students in design and the social sciences, the humanities, management, and the performing arts and thousands of adult learners in continuing education courses. Committed to public engagement, The New School welcomes thousands of New Yorkers yearly to its celebrated public programs and maintains a global presence through its online learning programs, research institutes, and international partnerships. Learn more at www.newschool.edu.