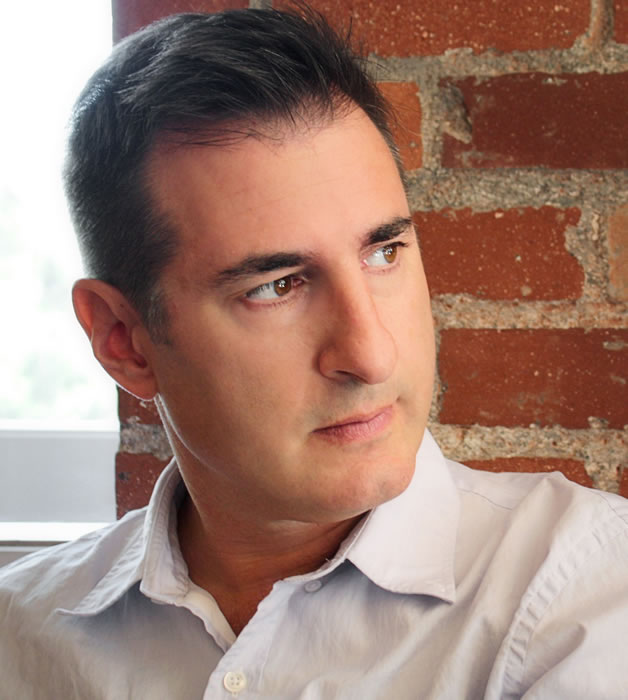 Artistic Director Jon Robin Baitz (Photo: Matt Gorrek)
NEW YORK, New York, February 14, 2013 -The New School for Drama has announced a new Bachelor of Fine Arts in Dramatic Arts, which will launch in fall 2013. Drawing on The New School's tradition of progressive artistic inquiry and civic engagement, the BFA is a pre-professional degree that emphasizes collaborative studio work and hands-on experience with working theater artists in New York City. Led by playwright and Artistic Director Jon Robin Baitz (Other Desert Cities), the BFA is guided by an Advisory Board the includes include Sarah Jessica Parker, director Doug Hughes, playwright John Guare, and 24 Hour Plays creator Tina Fallon. The Advisory Board will provide artistic, professional and fundraising support to the program.
"The New School for Drama is in the middle of one of the world's most vibrant communities of fantastic theater professionals and artists," said Sarah Jessica Parker. "I can't imagine a more exciting, more promising and more opportunity-packed setting for young artists to begin their careers."
The New School for Drama's BFA in Dramatic Arts is a multidisciplinary program combining studio-based study in acting, writing, directing, aesthetic inquiry, and creative technologies. Through project-based learning in theater and other media, students gain reasoning and communication skills that can be applied to a variety of careers.
"The BFA will develop a generation of articulate, thoughtful and literate theater artists versed in the rigors and histories of their disciplines," said Jon Robin Baitz. "With this program, we are launching an ongoing investigation into the future of American theater, and how to educate artists who make relevant, ambitious and collaborative work."
Students will receive training in all areas of dramatic arts and will be able to choose one, or more, of four areas of study - Acting, Directing, Playwriting and Creative Technologies. The four-year, 120-credit degree includes foundational courses in writing and critique, western and non-western theater history, and aesthetic inquiry, a critical analysis course that uses as its principle texts contemporary theater, music, dance, film and art offerings in New York City. All BFA students will participate in a two-semester collaborative research studio – bringing theater practice out into the community – and spend a year devising ensemble-based theater projects. Throughout their course of study, students will participate in weekly "Drama Café" in which both undergraduate and graduate students receive feedback on works in progress.
In addition to their core study, students may take a minor from Parsons The New School for Design, Mannes College The New School for Music, The New School for Jazz and Contemporary Music, or Eugene Lang College The New School for Liberal Arts.
"The New School is committed to educating the next generation of leaders of the creative economy - and the new BFA in Dramatic Arts exemplifies this effort," said New School president David E. Van Zandt. "Graduates will be able to approach both artistic and business challenges with high-level creative analysis honed in a collaborative, project-based learning environment."
Tapping into New York City's unrivaled theater and arts scene the BFA in Dramatic Arts offers exclusive partnership opportunities with leading theater groups including 24 Hour Plays. The New School for Drama will also partner with service organizations like Refugees International to create documentary theater work. In addition, student will have access to The New School for Drama's Artists in Residence, who in past years have included Sir David Hare, Kathleen Chalfant, Joe Mantello, and John Patrick Shanley.
For more information visit newschool.edu/drama/drama-bfa-major. Leadership bios and program curriculum available upon request.