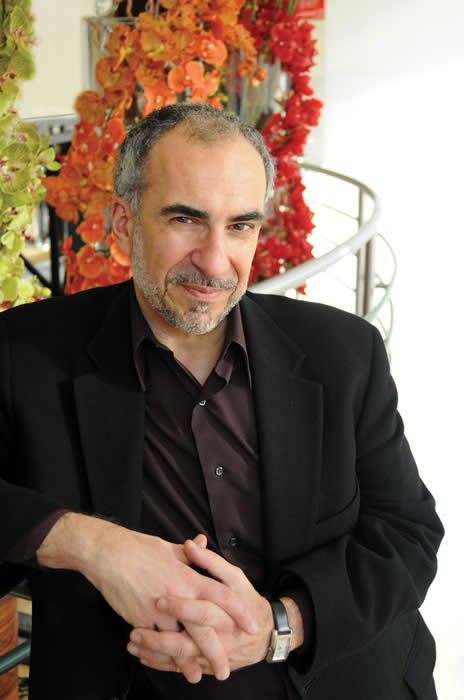 Mannes Opera's Don Giovanni is conceived, supervised and conducted by Artistic Director Joseph Colaneri (photo: Gregory Downer, 2012)

NEW YORK, APRIL 18, 2012 - Mannes College The New School for Music presents Mozart's masterpiece, Don Giovanni, one of the most popular and beloved works in the operatic canon, performed by The Mannes Opera's international cast of young artists. The performances will take place on May 4 and 5 at Hunter College's Kaye Playhouse.

"Mannes Opera productions provide a wonderful opportunity to experience the future of opera," said Richard Kessler, Dean of Mannes College. "These young artists exhibit the very best of what Mannes prides itself on: a deep passion and superb musicality. We're proud of the fresh interpretations and know that any music lover will be deeply engaged by what these productions have to say."

This production of Don Giovanni is conceived, supervised, and conducted by Joseph Colaneri, Artistic Director of The Mannes Opera since 1998, now in his 15th year as a member of the conducting roster of The Metropolitan Opera. Under Colaneri's leadership, The Mannes Opera has been praised by the New York Times for "a stellar reputation for the quality of its presentations and the excellence of its student singers."

"Performing and studying Mozart's Don Giovanni has given the emerging artists of The Mannes Opera a profound experience with one of the canon's greatest pieces," said Colaneri. "Joining fresh perspectives with professional-level skill and artistry, our performers imbue this work with excitement and energy."

In this presentation of Don Giovanni, Colaneri is joined by a production team which offers Mannes's student a chance to work with a group of world-class opera professionals, including Laura Alley (stage director), Roger Hanna (set designer), Helen E. Rogers (costume designer), Brian Barnett (lighting designer), and Amanda Miller (makeup and wig designer).


Production Schedule:
Friday, May 4, 2012 at 7:30 p.m.
Saturday, May 5, 2012 at 7:30 p.m.
The Kaye Playhouse at Hunter College
68th St. between Park and Lexington Avenues
Tickets: $25, students/seniors: $10, available at the Kaye Box Office: 212.772.4448.

Sunday, May 6, 2012 at 1:30 p.m.
Concert Excerpts from Don Giovanni
Mannes College Concert Hall
150 West 85th Street.
Free; no tickets required; Limited seating is first-come first-served.