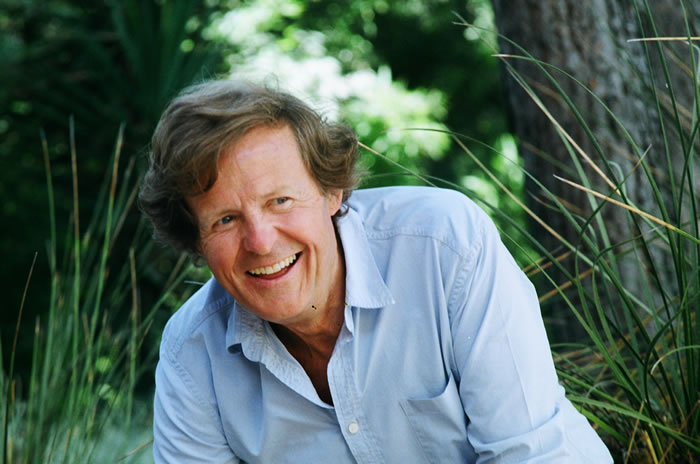 Sir David Hare (Photo: Daniel Farhi)
NOTE: This event now takes place at 6 East 16th Street, 6th Floor.
NEW YORK, New York, November 8, 2012 - The New School for Drama has announced that BAFTA Award-winning English playwright, director and screenwriter Sir David Hare will serve as distinguished Artist-in-Residence for one week beginning Monday, November 12, 2012.
As artist-in-residence, Hare will meet with student playwrights and others to speak about his experience writing and directing for different mediums. Hare will also participate in a town hall meeting on Thursday, November 15 at 8:00 p.m. at 6 East 16th Street, 6th Floor. The session will be moderated by noted playwright and New School for Drama faculty member Jon Robin Baitz.
"Over nearly half a century, Sir David Hare has been the exemplar of the theater-artist as humanist; no other living playwright has so consistently and brilliantly explored the intersection between our public and private lives," said Baitz. "As The New School for Drama enters an exciting period of growth and development, David represents a gold standard for the work we hope to do-work that is rich, provocative, and reflective of a keen awareness of the relationship between the artist and the society in which he or she lives."
Hare was recently named by the Sunday Times as one of the 50 most influential Britons of the last 50 years. He is author of 28 plays for the stage, sixteen of which have been presented at the National Theatre in London. Hare was awarded the BAFTA Award in 1979 for Best Single Play for Licking Hitler, the New York Drama Critics Circle Award in 1983 for Best Foreign Play for Plenty, the Berlin Film Festival Golden Bear in 1985 for Wetherby, the Laurence Olivier Award in 1990 for Best New Play for Racing Demon, the London Theatre Critics' Award in 1990 for Best Play for Racing Demon, and the Drama Desk Award in 1999 for Outstanding One-Person Show for Via Dolorosa. He was knighted in 1998.
The New School for Drama's Artist-in-Residence series is a centerpiece of the program's hands-on, project-based educational method, which gives students direct access to New York's global theater scene. Past Artists-in-Residence have included including Kathleen Chalfant (2011-2012), Joe Mantello (2010-2011), and Jon Robin Baitz (2009-2010).
The New School for Drama's programs offer intensive training in all aspects of the craft of acting, playwriting, and directing, and includes some of the finest theater professionals in the United States. The New School has been a leader in the dramatic arts since 1940, when it gave a home to Erwin Piscator's Dramatic Workshop, which produced actors including Marlon Brando, Tony Curits, Elaine Strich, and others. The graduate drama school, established 1994, has become a vibrant center of theater innovation.
The New School, a leading progressive university in New York City was founded in 1919 as a center of intellectual and artistic freedom. Today The New School is still in the vanguard of innovation and experimentation in higher education, with more than 10,000 undergraduate and graduate students in design and the social sciences, liberal arts, management and public policy, the arts, and media, and in hundreds of continuing education courses. Committed to public engagement, The New School welcomes thousands of New Yorkers yearly to its celebrated public programs and maintains a global presence through its online learning programs, research institutes, and international partnerships. Learn more at www.newschool.edu.