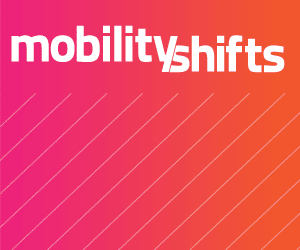 MobiltyShifts will be held Oct. 10-16 at The New School

NEW YORK, September 27, 2011—The New School will explore the future of learning with MobilityShifts: An International Future of Learning Summit. The weeklong summit takes place from October 10-16, 2011 and will feature a conference, workshops, a science fair, performances, and exhibitions focused on the changing landscape of learning using digital media. A continuation of The New School's biennial Politics of Digital Culture conference series, MobilityShifts will add an international layer to the current debate about learning with digital media, with a particular emphasis on learning outside the bounds of schools and universities.

"MobilityShifts is about bringing together the people, theories, projects, and organizations that are doing the most exciting work in the area of digital learning, and starting a dialogue that will rethink the future of education," said summit chair Trebor Scholz, a faculty member at Eugene Lang College The New School for Liberal Arts.

MobilityShifts will be held at The New School's Greenwich Village campus with more than 100 events that draw on the social sciences, design, and performing arts expertise of The New School faculty and over 260 speakers from 21 countries. Registration, reserved spots for workshops, and a full calendar of events is available online at www.mobilityshifts.org. MobilityShifts is grouped around various subthemes including DIY U: Learning, Without a School? and Digital Fluencies for a Mobile World.

Digital Fluencies for a Mobile World will identify new pedagogic approaches for learning with mobile platforms and interrogate the "digital literacies" paradigm and the concept of digital fluency in a rapidly evolving global culture. DIY U: Learning, Without a School? will explore issues of access to higher education and the rise of informal peer-to-peer learning networks and other self-directed types of study. The DIY U events will look at the changing locales for learning—from libraries and after-school programs to museums and living rooms. The summit will also feature international digital learning projects.

Summit highlights include:

Policy Day
Saturday, October 15, 10am
The New School, Tishman Auditorium, 66 West 12th Street, Ground Floor
A keynote address by Eduardo Ochoa, United States Under Secretary for Higher Education, followed by a conversation on issues facing elementary, secondary, and post-secondary education with David Van Zandt, President of The New School; Hal Plotkin, Senior Policy Advisor in the Office of the Under Secretary of Education; Karen DeMoss, director of the Institute for Urban Education at The New School; Trebor Scholz, MobilityShifts Chair, Richard Culatta, renowned educational innovator; and Suzanne Hall, Senior Innovation Advisor, Bureau of Education & Cultural Affair, US Department of State. The conversation will bridge the gap between the radical proposals emerging from the conference and the policymakers who can make them a reality.

PROJECT SHIFT
Thursday, October 13, 8:00 p.m.
The New School, Tishman Auditorium, 66 West 12th Street, Ground Floor
PROJECT SHIFT is a multidisciplinary, multi-media performance piece addressing the future of technology in learning. Directed by Cecilia Rubino, associate professor of Theater at Eugene Lang College The New School for Liberal Arts, PROJECT SHIFT is currently being developed by a number of youth groups around the United States who are communicating through video chat, blogging, and forums, including the Institute For Urban Education and I Have A Dream Foundation in New York City, Urban Word, Artists for Humanity in Boston, and the TRACE program in Chicago. The audience will be actively involved in this interactive performance, which will include video, sound, poetry, and physical movement. Select youth from these programs will perform, along with NY based artists including poet/musician Darian Dauchan and his band The Mighty Third Rail.

The Assignment Book
Wednesday, September 21—Sunday, October 16
Arnold and Sheila Aronson Galleries, Sheila C. Johnson Design Center, Parsons The New School for Design,
66 Fifth Avenue at 13th Street
A participatory project by artist Luis Camnitzer, aimed at sparking a multidisciplinary dialogue on digital learning. Modeled after the blog format, the exhibition offers a platform for the artist, curators, and visitors to enter into conversation as equal partners, thereby de-institutionalizing learning and challenging the traditional role of the artist/teacher. The Assignment Book is curated by Christiane Paul, adjunct curator of New Media Arts at the Whitney Museum of American Art, and Trebor Scholz, summit chair and assistant professor of Culture and Media Studies at Eugene Lang College. A free, public conversation with the artist & curators, sponsored by the Vera List Center for Art and Politics, will be held on Tuesday, October 11, from 6:30-8:30 pm in Wollman Hall, 65 West 11th Street, fifth floor.

The Ghana ThinkTank - Developing the First World
Thursday, October 13, 7:30-9pm
The New School, Alvin Johnson/J. M. Kaplan Hall, 66 West 12 St., Room 510
A conversation with artists and Ghana ThinkTank founders John Ewing & Christopher Robbins on the hidden assumptions and cross-cultural frictions inherent in international development. Ewing and Robbins will discuss recent projects by their organization, a worldwide network of think tanks seeking to reverse the customary flow of knowhow by asking developing countries to solve problems in the "developed world." Sponsored by the Vera List Center for Art and Politics at The New School, this talk will propose surprising solutions to the problems addressed in MobilityShifts.

Other Key Speakers include:
Tomi T Ahonen (3G Strategy Consultant), Beth Coleman (Massachusetts Institute of Technology), Kate Crawford (University of New South Wales, Australia), Cathy Davidson (Duke University), Mimi Ito (University of California, Irvine), Henry Jenkins (University of California, Massachusetts Institute of Technology), Geert Lovink (Hogeschool van Amsterdam, University of Amsterdam, The Netherlands), Shin Mizukoshi (University of Tokyo, Japan), John Palfrey (Harvard Law School), Irit Rogoff (Goldsmiths, University of London, UK), Juliana Rotich (Ushahidi, Kenya), Katie Salen (Parsons The New School for Design), Shveta Sarda (Cybermohalla, India), Frank Schulenburg (Wikimedia Foundation, US), Siva Vaidhyanathan (University of Virginia), and John Willinsky (Stanford University, University of British Columbia).

MobilityShifts is sponsored by The John D. and Catherine T. MacArthur Foundation and Mozilla Foundation. It was conceived by: summit chair Trebor Scholz, summit co-chairs Karen DeMoss, Sean Dockray, Edward Keller, Elizabeth Losh, Matthew K. Gold, and David Theo Goldberg; steering committee members Arien Mack, Katie Salen, and McKenzie Wark; and organized by producer Jennifer Conley Darling; and associate producers Elizabeth Carlson and Caroline Buck.

MobilityShifts is made possible by the generous support from The New School (President's Office, Eugene Lang College The New School for Liberal Arts, Parsons The New School for Design, The New School for Public Engagement, The New School for Social Research and The New School for Jazz and Contemporary Music).

The summit is presented in partnership with Carnegie Mellon University, Eyebeam Art & Technology Center, Goethe Institut, HASTAC, Japan Society, Massachusetts Institute of Technology , Mute Magazine, Prezi, School of the Art Institute of Chicago, Social Text, The American University of Paris, The University of Pennsylvania, UCSD Sixth College, and The Vera List Center for Art and Politics.