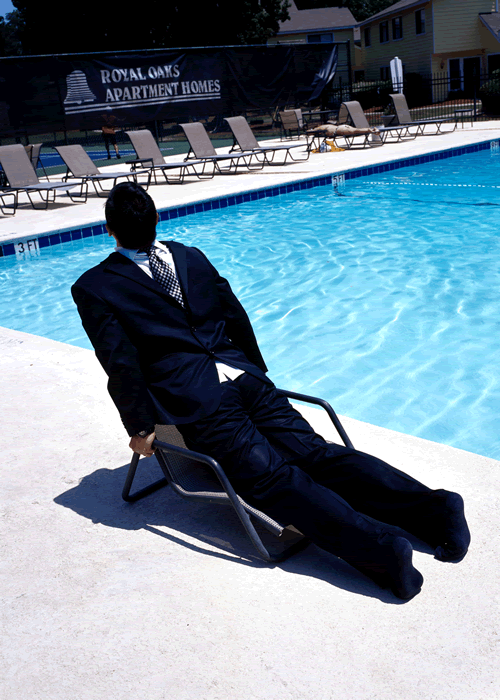 By Yan Deng, MFA Photography '11

NEW YORK, August 11, 2011— Parsons The New School for Design presents Graduate Works in Photography, its annual exhibition of MFA Photography thesis work, from August 19 through September 11, 2011. The exhibition will be held in the Arnold and Sheila Aronson Galleries of the Sheila C. Johnson Center, Parsons' award-winning exhibitions and public programming center. An opening reception will be held on Wednesday, August 24 from 6-8 p.m.

Through three intensive eight-week summer residencies and two years of independent studies, the MFA Photography program at Parsons provides students with comprehensive theoretical and studio training in the art of photography. Students work collaboratively on assignments while developing their own aesthetic, graduating with an accomplished portfolio and the technical skills they need to become successful photographers. For more information, please visit www.newschool.edu/parsons/mfa-photography.

The exhibition features thesis work by twelve recent graduates: Jun Ahn, Lisa Bleich, Ho Chang, Yan Deng, Aubrey Hays, Khaula Jamil, Anna Ogier-Bloomer, Egemen Pekoz, Sam Rivers, Niv Rozenberg, Elisa Schwalm, and Rachael Stollar.

The exhibition catalogue, created by the students, includes interviews with artists, critics, and curators that were influential in shaping their artistic vision. Graduate Works in Photography and the accompanying catalogue were made possible through generous support from Fuji.

Graduate Works in Photography is the first of several Parsons photography exhibitions this fall. In September, Parsons will mount two exhibitions at the Pingyao International Festival of Photography: Work in Progress, featuring work by MFA students, and RE: Conceptualizing Vision, featuring work from across the Parsons photography community.

Parsons The New School for Design is one of the most prestigious and comprehensive institutions of art and design in the world. Located in New York City, Parsons prepares students to creatively and critically address the complex conditions of contemporary global society. Combining rigorous craft with cutting-edge theory and research methods, Parsons encourages collaborative and individual approaches that cut across a wide array of disciplines. For more information, please visit www.newschool.edu/parsons.

The Sheila C. Johnson Design Center is an award-winning campus center for Parsons The New School for Design that combines learning and public spaces with exhibition galleries to provide an important new downtown destination for art and design programming. The mission of the Center is to generate an active dialogue on the role of innovative art and design in responding to the contemporary world. Its programming encourages an interdisciplinary examination of possibility and process, linking the university to local and global debates. The center is named in honor of its primary benefactor, New School Trustee and Parsons Board Chair Sheila C. Johnson. The design by Lyn Rice Architects is the recipient of numerous awards, including an Honor Award from the American Institute of Architects.