Bliss Lau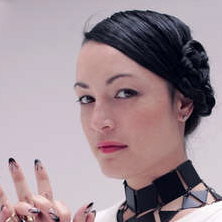 Download vCard
---
---
Bliss Lau represents the juxtaposition of culture, design and aesthetic. Half Chinese and half American, Bliss was raised in Honolulu, Hawaii and educated in New York City. Bliss launched her handbag collection immediately after completing a degree from Parsons School of Design where she is now a part time professor in accessory design. Addressing changing markets and trends Bliss transitioned four years later, the collection into the markedly distinct body-conscious designs of today.
---
Recent Publications:
The Bliss Lau collection is currently sold in high end boutiques throughout the world. Featured publications include Vogue America, Vogue Itailia, Numero, WWD, Dazed and Confused, Rolling Stone, Interview Magazine, New York Magazine, Refinery29, Style.com, anothermag.com, Vogue.it, Vogue.com, etc.
Research Interests:
My design process starts with a question: How will I challenge one's physical experience with the object? I recently answered this question by creating a collection of rings based on the idea of: a single ring composed of multiple parts. The "Kaleidoscope" and "Fathom" rings made of silver, rosegold and black diamonds. Collections, includ "BLISS LAU FINE" and "Embraced", have drawn inspiration from architecture, physics, as well as the form of the female body and its power to seduce.
---