Shana Agid
Assistant Professor of Art, Media and Communication, Art, Media and Technology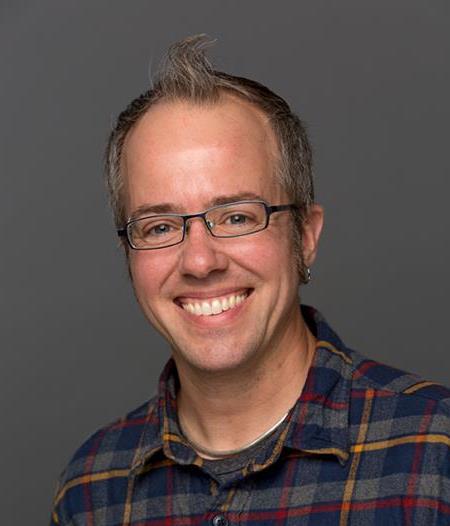 Download vCard
---
---
Shana Agid is an artist, teacher, writer, and activist whose work focuses on relationships of power and difference, particularly regarding sexuality, race, and gender in visual and political cultures. Agid is an Assistant Professor of Arts, Media, and Communication at Parsons the New School for Design where he teaches book arts, collaborative design, and service design. She has an MFA in Printmaking and Book Arts and an MA in Visual and Critical Studies from California College of the Arts. He is on the Editorial Board of Radical Teacher and a co-founder with Gabrielle Bendiner-Viani of Working With People, a curriculum and web-based resource on the complex contexts of partner-based and collaborative work in educational environments.
His art work has been shown at The New York Center for Book Arts, the Minneapolis Center for Book Arts, the San Francisco Center for the Book, Southern Exposure, the Pacific States Biennial National Print Exhibition, and at the Lower East Side Printshop. Her artist books are in collections at the Walker Art Center, The New York Public Library, the Library of Congress, and DePaul University, among others. His book It Doesn't Get Any Better Than This was re-published in Booklyn's 2010 Another Booklyn Chapbook (ABC) series. Agid's writing on design and politics, especially in relationship to the prison industrial complex, has been published in Design and Culture and Design Philosophy Papers, and she is currently doing design-led research on the role of communication, ideology, and notions of "future" in design and politics.
---
Recent Publications:
"World-Making: Theory/Practice Practices in Design." Design and Culture, 4(1) (March 2012).
"'How can we design something to transition people from a system that doesn't want to let them go?': Social Design and its Political Contexts." Design Philosophy Papers, "Beyond 'Progressive Design" 3 (December 2011).
It Doesn't Get Any Better Than This. New York: Booklyn Artists Alliance, 2010. Letterpress printed cover, offset interior. Numbered edition of 750 copies.
Shana Agid, Michael Bennett and Kate Drabinski. "Teaching Against the Prison Industrial Complex." Radical Teacher, 88 (July 2010): 3-6.
Shana Agid and Erica Rand. "Teaching Beyond 'Tolerance'." Radical Teacher, 80 (January 2008): 2-5.
Research Interests:
criticism,cultural studies,printmaking,social innovation,visual culture studies
---